Quality construction
|

One thing less to worry about

The sustainable construction with long-term and high-quality corrosion protection forms the basis for a long service life of the SPIER interchangeable transport frame in the rough everyday haulage business. Thanks to the hot-dip galvanizing of all add-on parts, you don't have to worry about the durability of your SPIER swap-frame body. You can take care of your core business: the already very challenging transport logistics.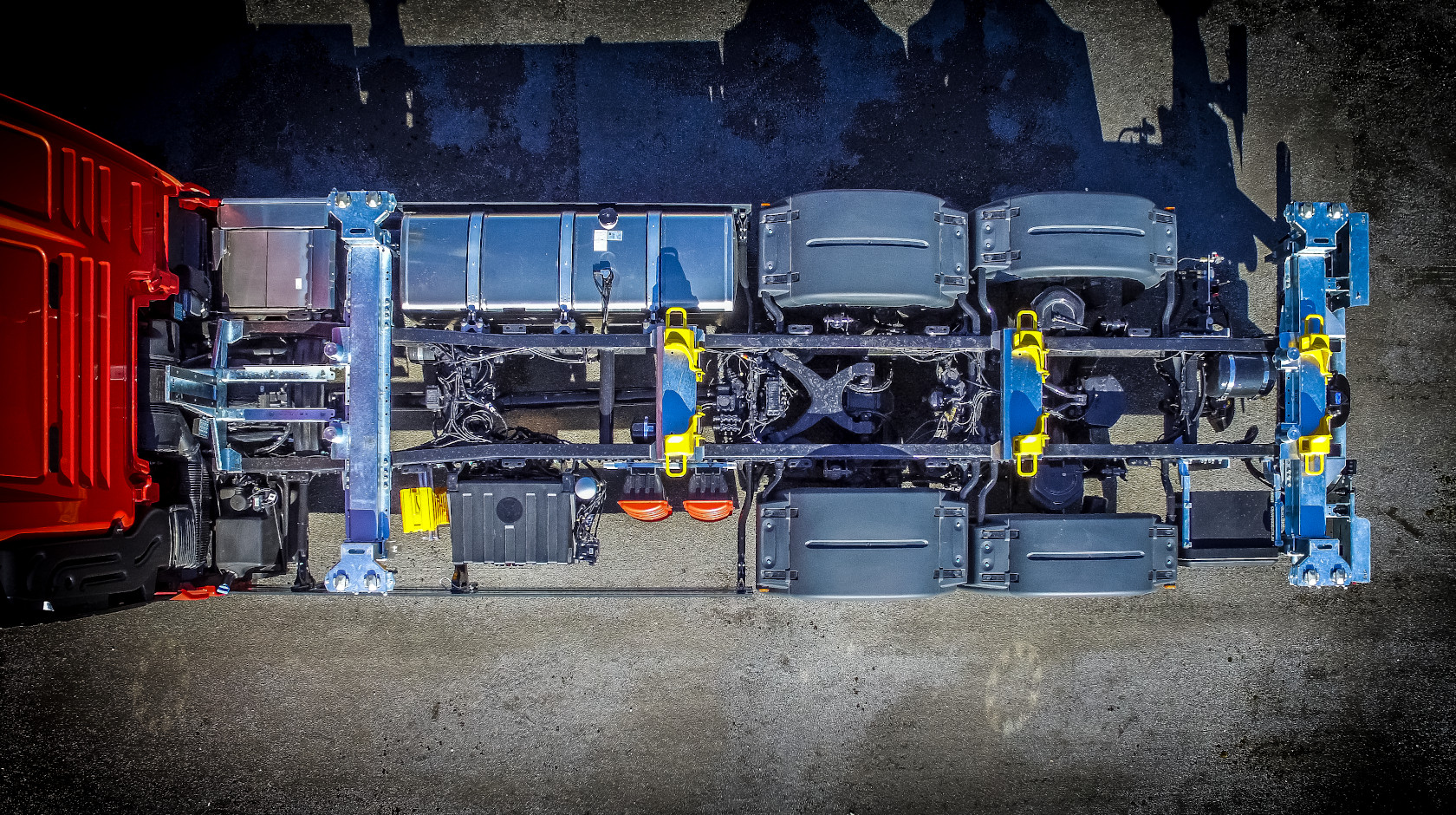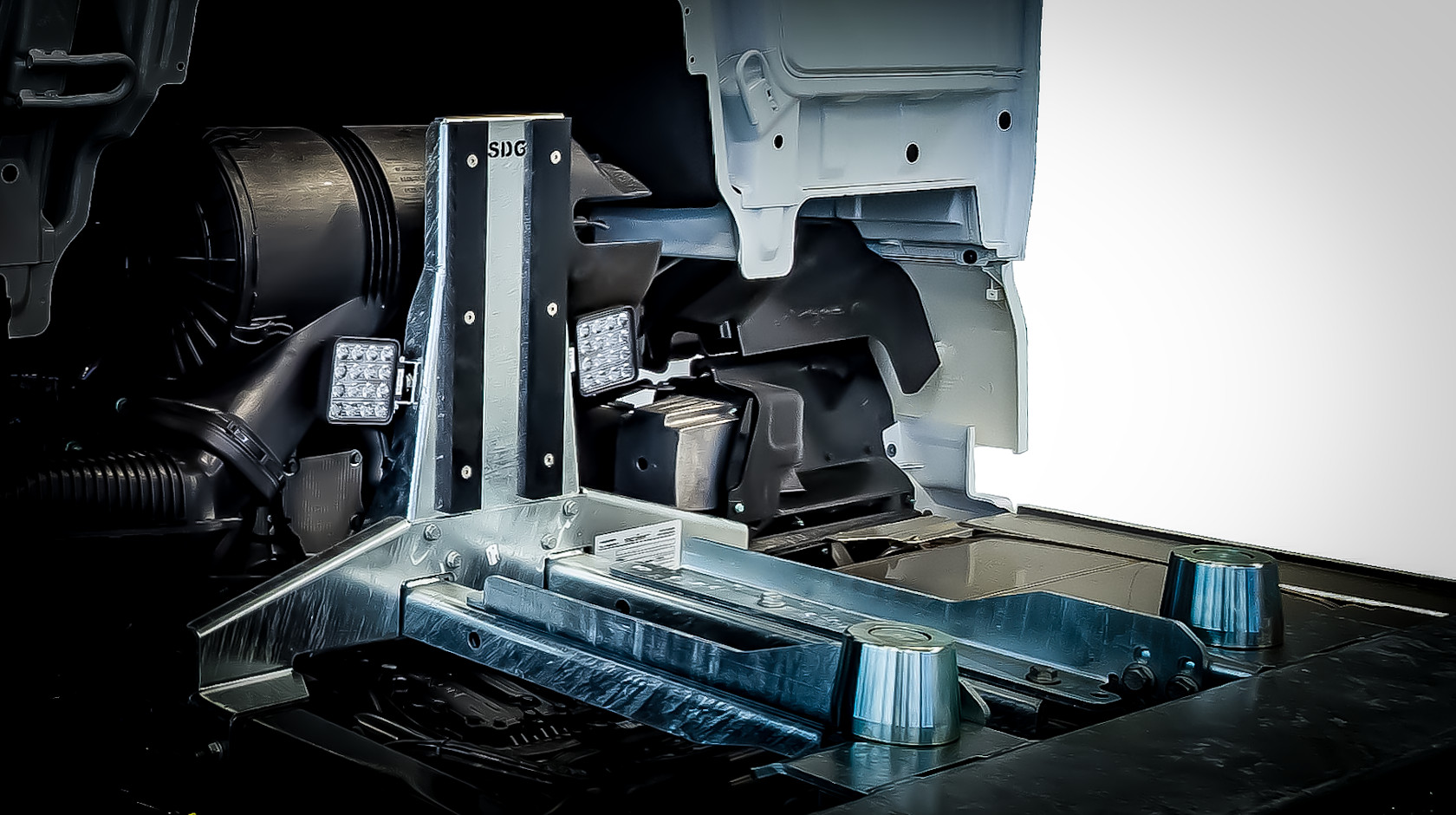 Central standard stop, guide rollers & Co.
|

Robust Construction

The central standard stop with PE protection for the different container lengths protects both the swap bodies and the chassis reliably from damage during daily storage and bagging. An optional and additionally available foldable front stop increases flexibility in terms of container lengths.

The construction of the SPIER interchangeable transport frame is robust - not only thanks to the stable front stop, but also thanks to the stable support arm connection, stable guide rollers and guides as well as heavy-duty central supports. SPIER removable frames are conform to system length and modularly expandable.
Easy and safe to use
|

Userfriendly

bUser-friendly design characterises the SPIER removable frames: Your back and arms benefit, for example, from the gas spring-assisted height adjustment. Additional kickguards protect you from injuries and the chassis from damage. Duomatic connections at the end of the vehicle frame enable a more gentle posture when attaching and uncoupling. At the same time, the positioning helps to protect the adapter. Other equipment options such as LED work lights, a reversing camera for safe loading with MirrorCams, a tool box, a single ladder, fire extinguisher brackets or hazardous goods signs can make your work even easier and safer.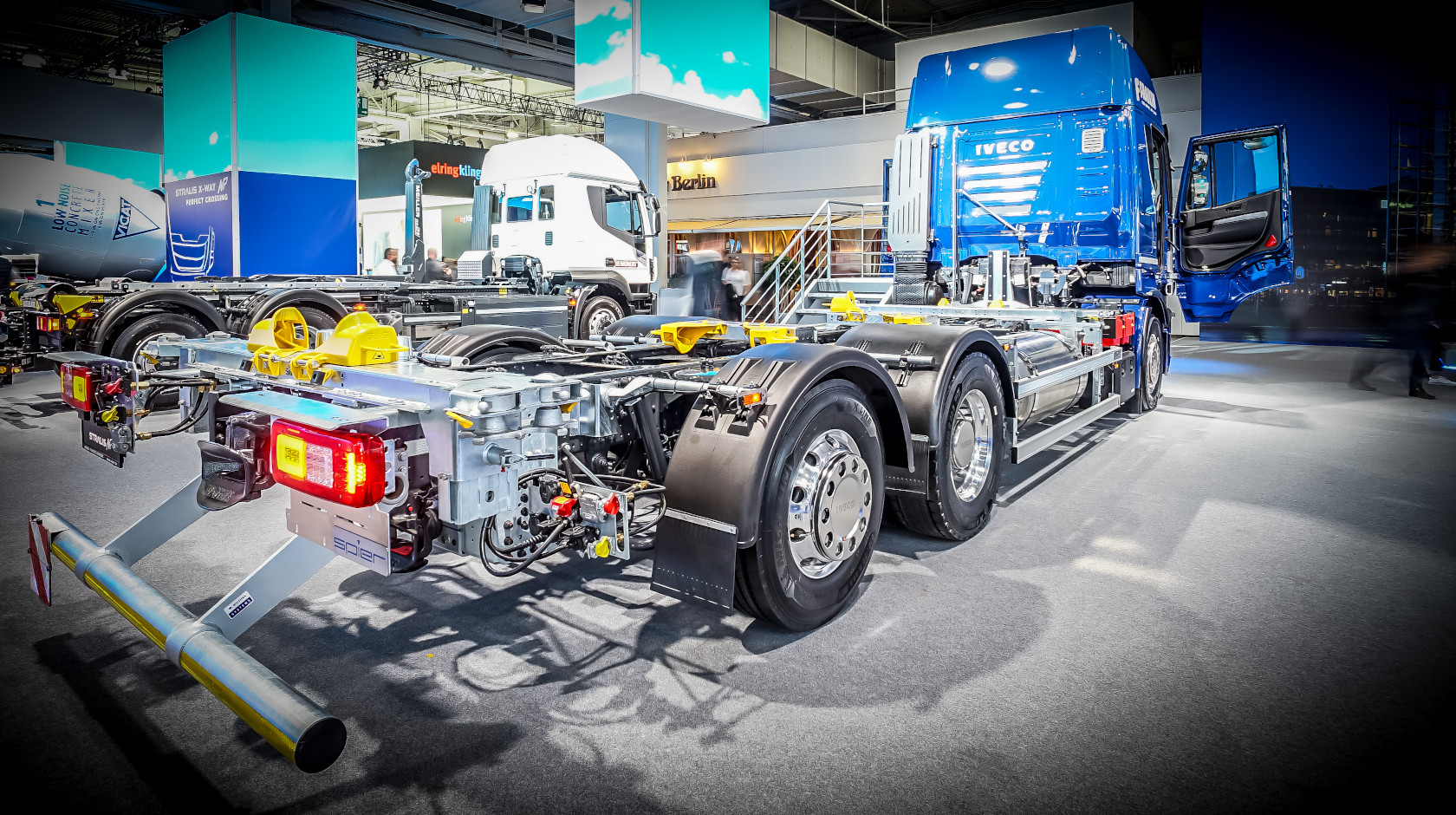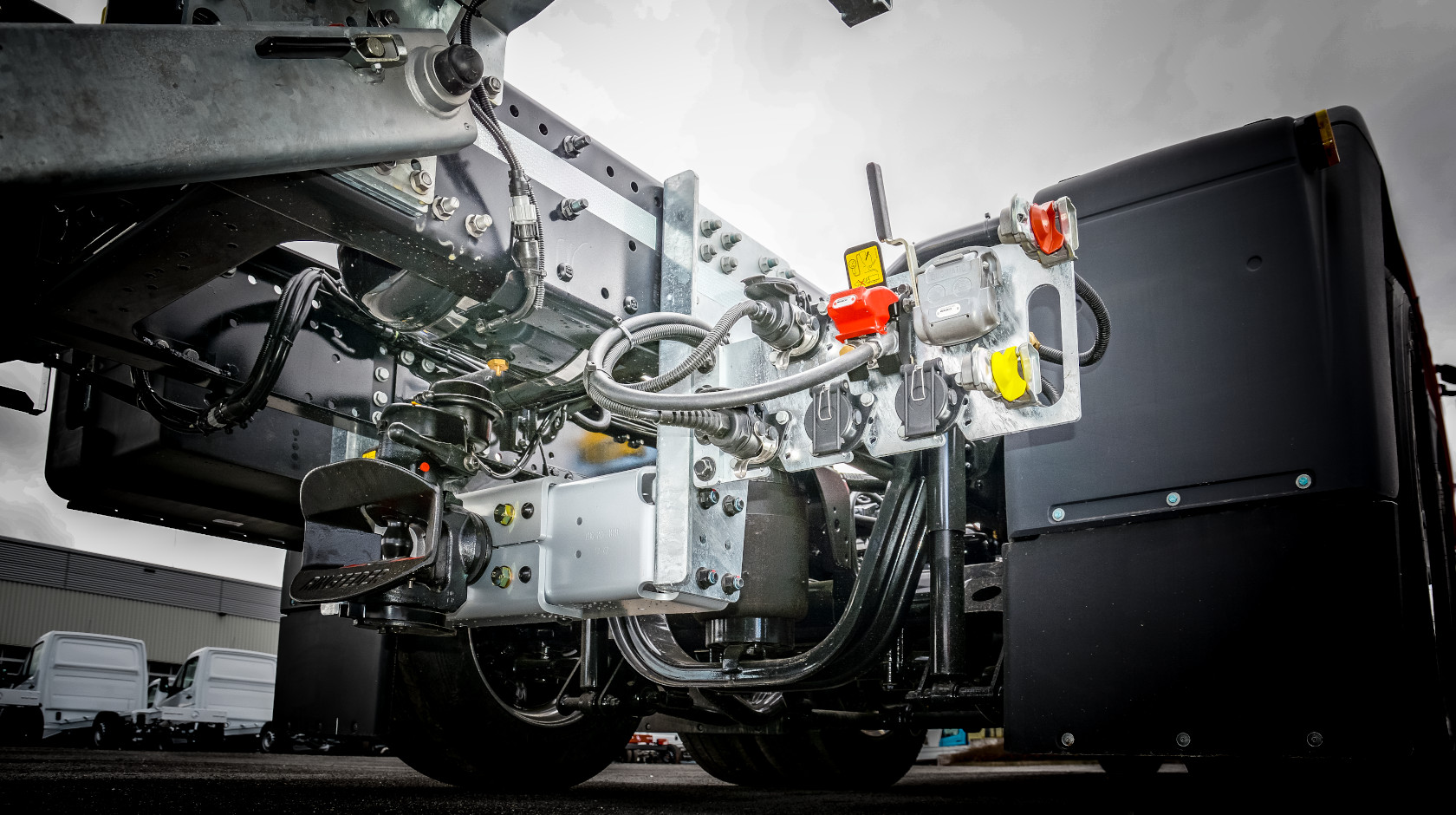 Various scopes of delivery
|

We take care of it.

Regardless of whether low-lying trailer couplings with remote control, tail lifts that can be driven under, foldable front stops, information rockers, OBU toll devices, side protection devices, side marker lights, EC speedometer tests, contour markings, TÜV approvals, LED -Work lights, tool boxes, single ladders, fire extinguisher brackets, dangerous goods signs, night parking warning signs or the transfer of the product - do not worry: we can take care of everything if you wish!
THE VERSATILE BODY MANUFACTURER
VERSATILITY – MADE BY SPIER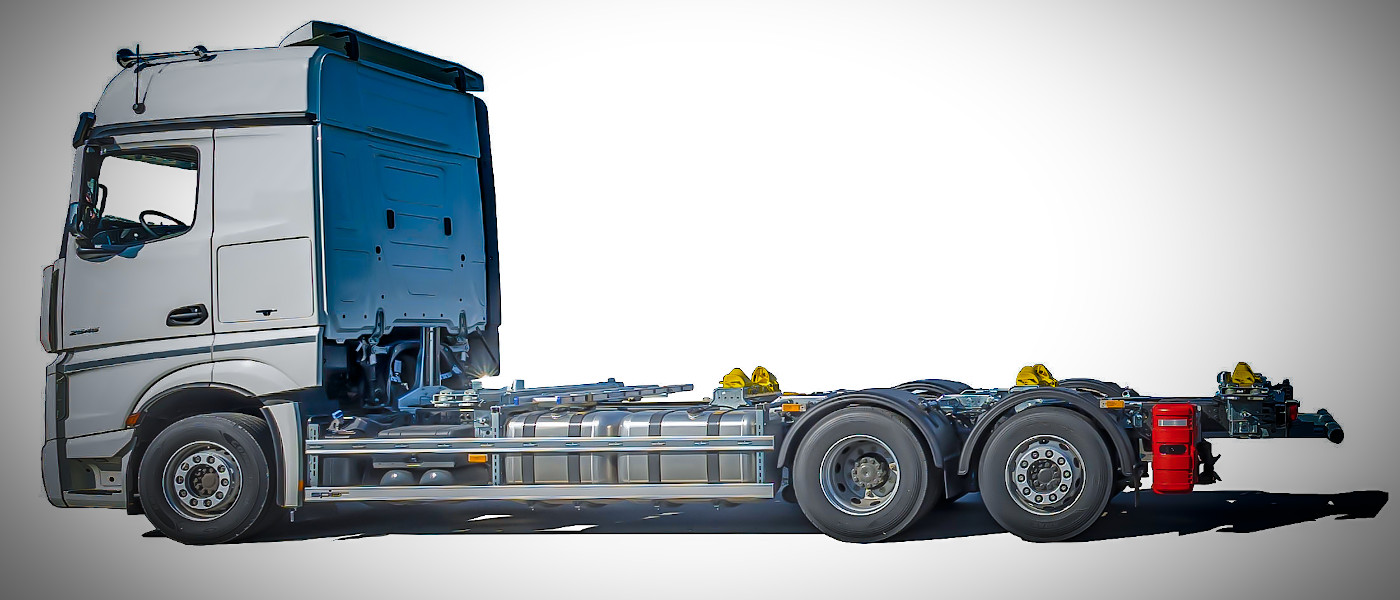 You can choose from eight SPIER removable frame models. SPIER offers these models for all common makes of chassis. Contact us. We would be happy to advise you!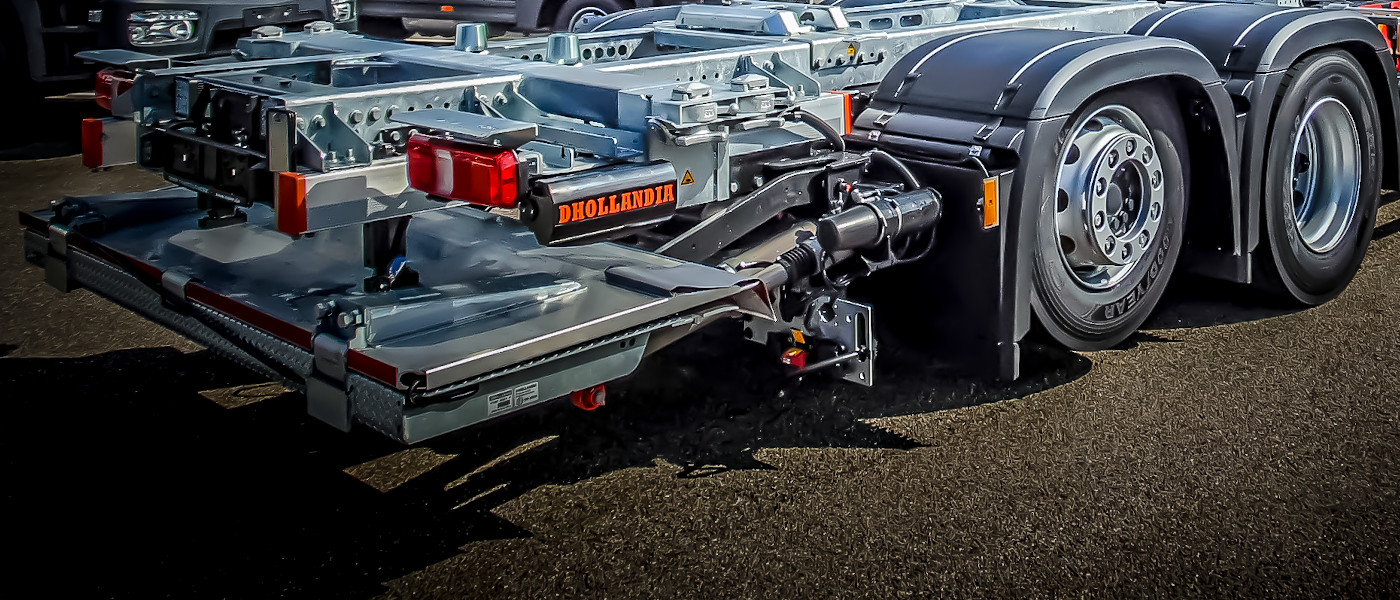 |

HUGE MANY EQUIPMENT POSSIBILITIES
SPIER offers a variety of equipment options for your SPIER variable transport frame. We are happy to adapt the equipment individually to your needs and your loading habits< /b>. Talk to us. We're happy to advise you!