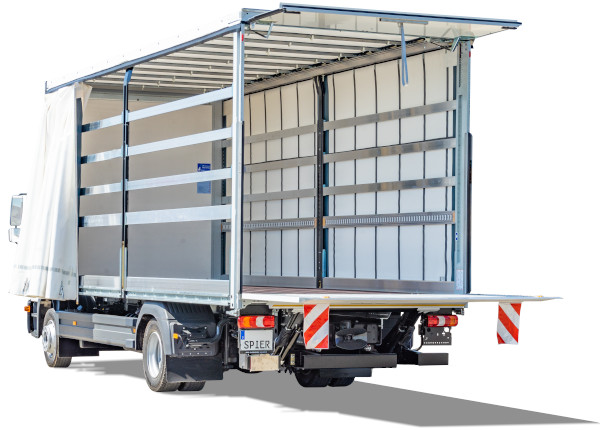 |

Curtainsider bodies from SPIER: Well thought out.

Today's freight transport requires highly efficient and flexible transport concepts. Consequently, we have developed a versatile system for the curtainsider construction. The side curtainsiders PVC tension and sliding tarpaulins can be pushed open to the front and back. Thanks to the slidable middle stanchion, loading from the side is child's play. With the integrated load securing in the hot-dip galvanized outer frame, the load is optimally secured. The excellent product quality with galvanized components guarantees a long service life and less need for repair.
High flexibility and long service life
|

Brilliantly simple, simply brilliant

SPIER curtainsider bodies have a high degree of flexibility thanks to three-sided loading, removable plug-in profiles, movable center posts and tarpaulins that can be pushed forwards and backwards. So that you can load your goods well , nothing stands in your way with the SPIER curtainsider body.

SPIER is certified according to DIN EN ISO 9001 and DIN EN ISO 14001. You will notice and appreciate our quality requirement and promise with your SPIER curtainsider body in your daily work.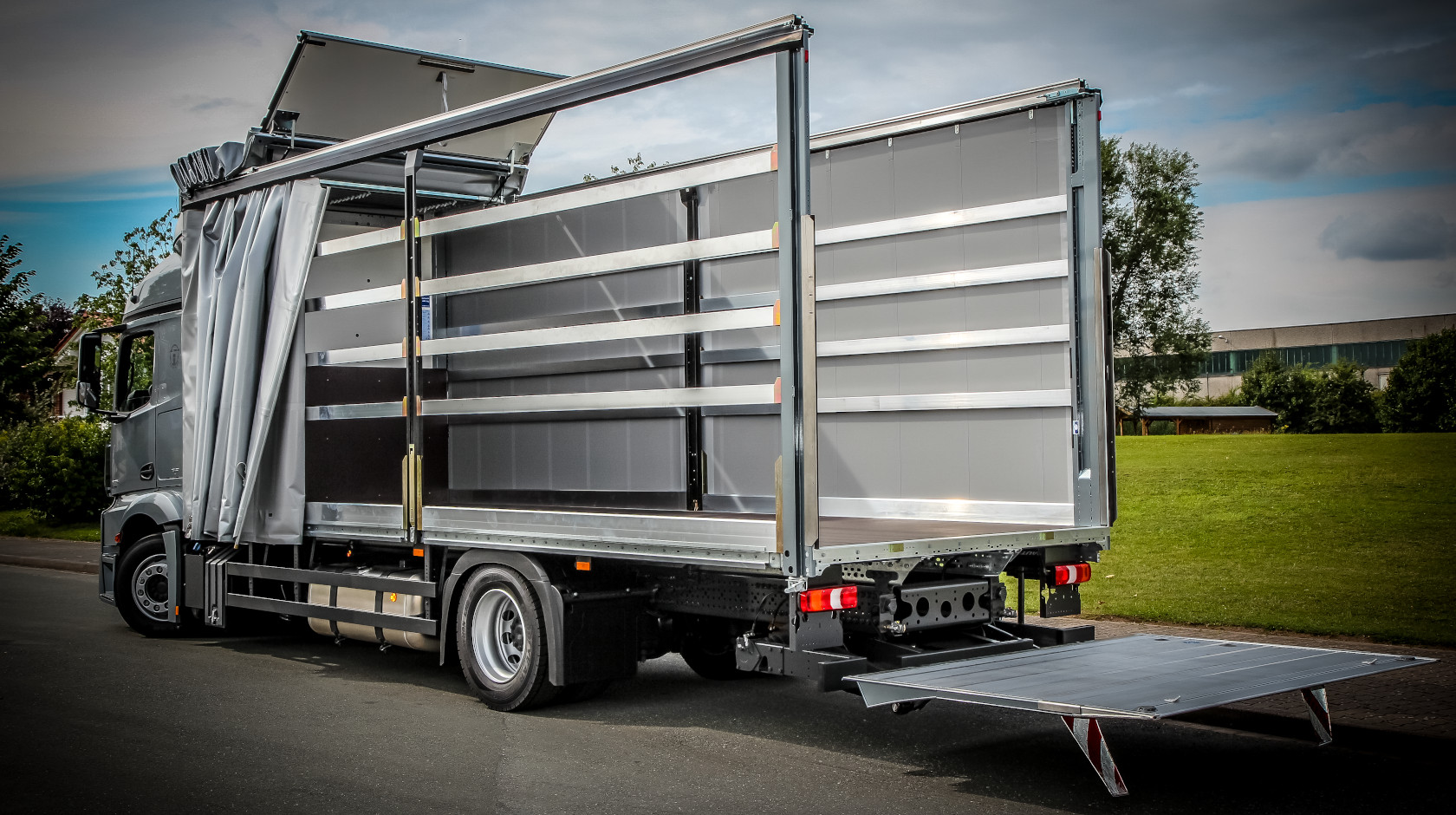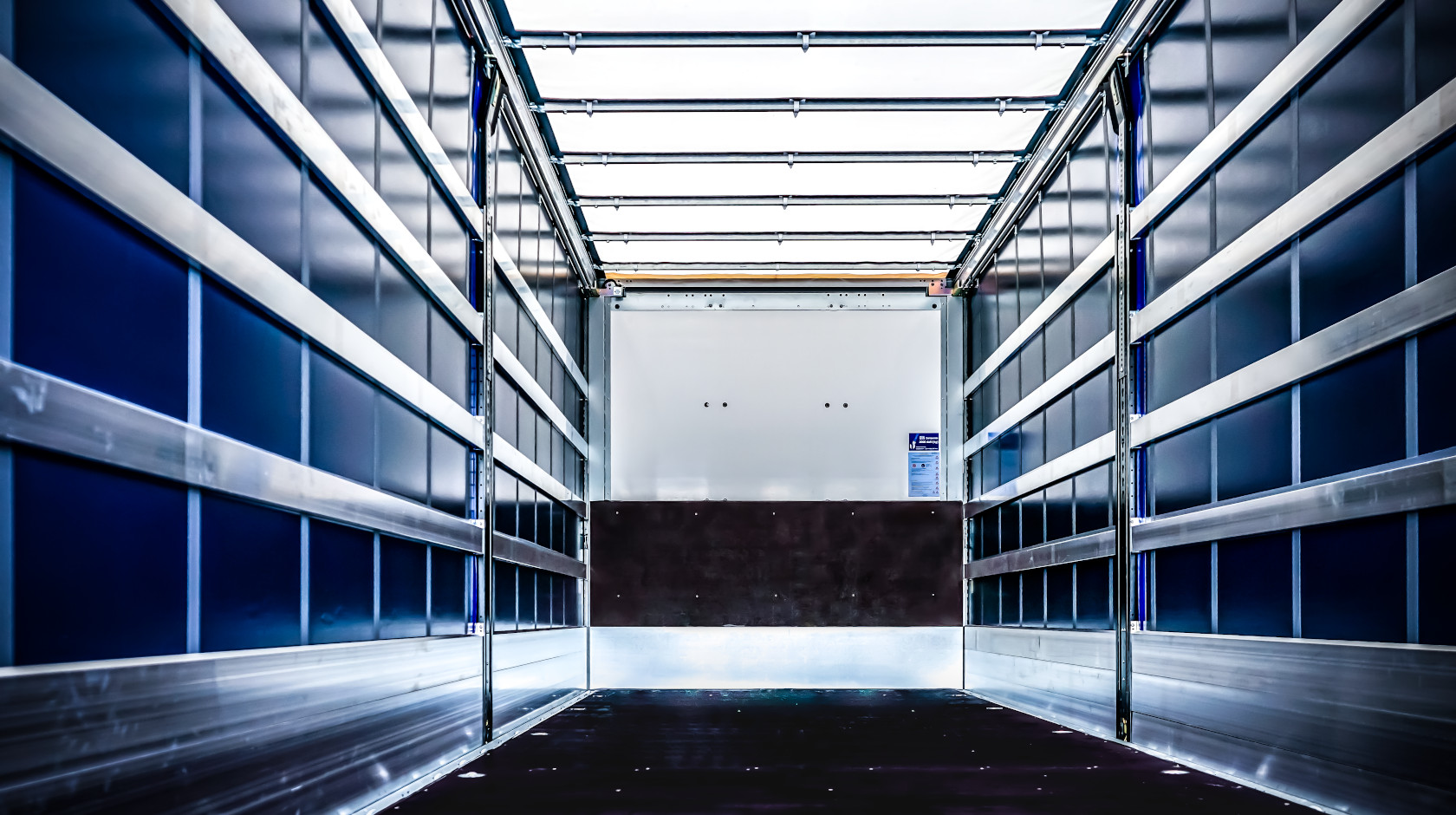 Certified Performance
|

Safety first

SPIER curtainsider bodies are tested and certified according to VDI 2700; EN 12195 Part 1 and EN 12642 (Code XL). Load safety and simple operability are combined with SPIER curtainsider bodies: The lower plug-in profile (150 mm high) is secured over the entire length by means of a continuous hat profile in the outer frame - up to three rows of plug-in profiles can be combined using tongue and groove.You will also find integrated lashing brackets in the front corner columns and 3 or 4 rows of plug-in profiles (depending on the body height). With static pressure tests, dynamic tests and driving tests, we give our customers additional safety extras. Safety equipment (e.g. reversing cameras, turning assistants, numerous entry and exit aids, additional lighting or retro-reflective elements) and cargo adapted to your cargo gssicherung make your SPIER curtainsider superstructure even safer - so that driver and load arrive safely at their destination at all times.
Our Philosophy
|

Focus on your needs

We produce and develop tailor-made products in our in-house design and development department. During development, your requirements are the focus, whether in terms of the rear ends, the type of loading or With a SPIER curtainsider, for example, side walls are also possible instead of the usual plug-in profiles.

Your SPIER body is more than the sum of fine parts, because our goal is to guarantee you a versatile, high-quality and sustainable transport solution. Even years later your curtainsider should still fulfill this philosophy.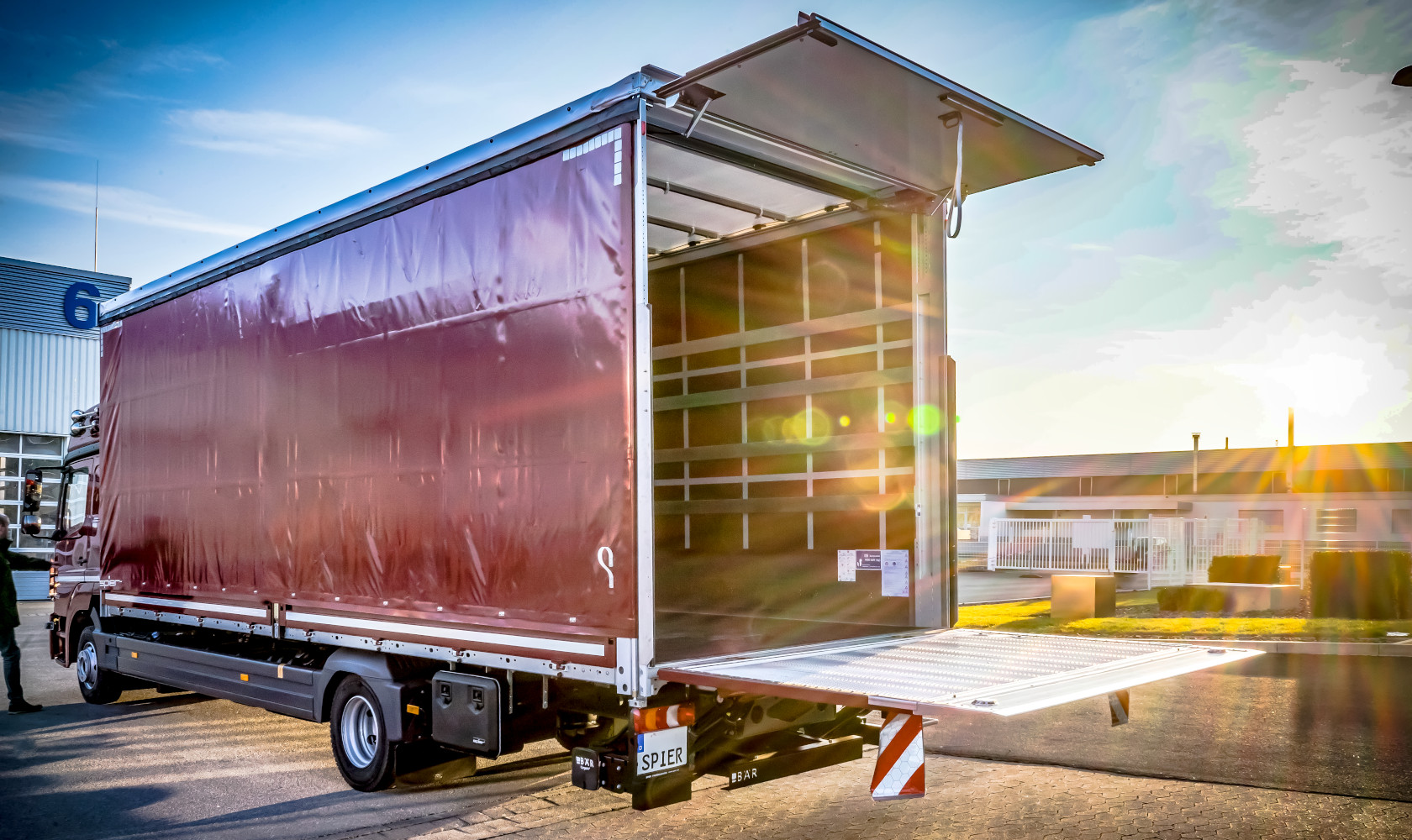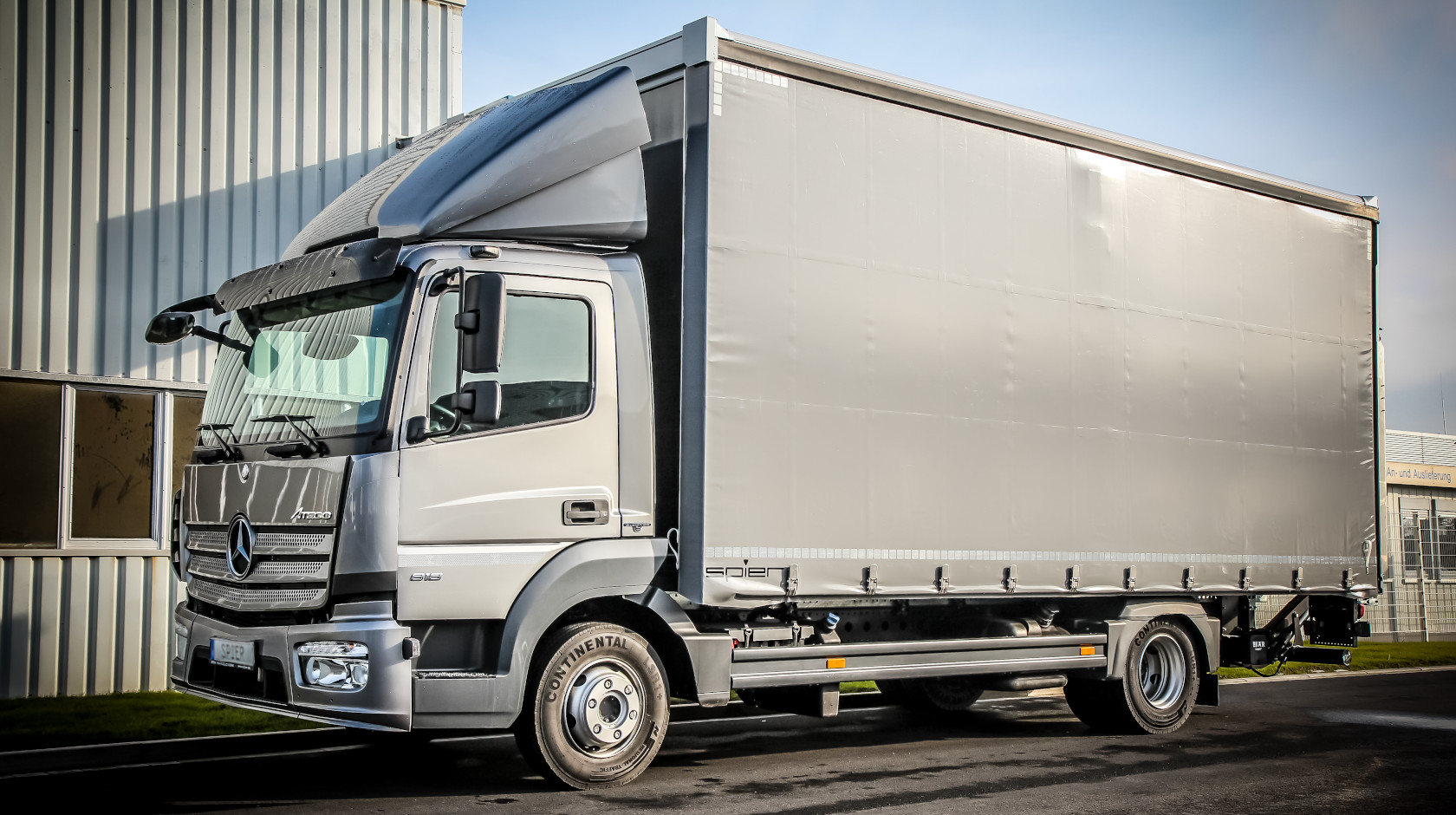 Robust refrigerated bodies with high-quality workmanship
|

For Longevity

Not only high-quality materials are used to ensure a long service life for your body, clever ideas also ensure that you stay with your Have fun with curtainsiders. Some examples are the cover caps on the roof frame to protect against damage or wind loads and to prevent the tarpaulin from "blowing out". The lateral PVC tension and sliding tarpaulin has a load-securing effect thanks to its integrated horizontal and vertical reinforcement inserts. The tensioning device is equipped with a high-quality tensioning ratchet and is additionally secured horizontally with direct tensioners or quick-slide fasteners.
DID YOU KNOW ... there are also SPIER curtainsider bodies on SPIER central axle trailers?
THE VERSATILE BODYMAKER
VERSATILITY - MADE BY SPIER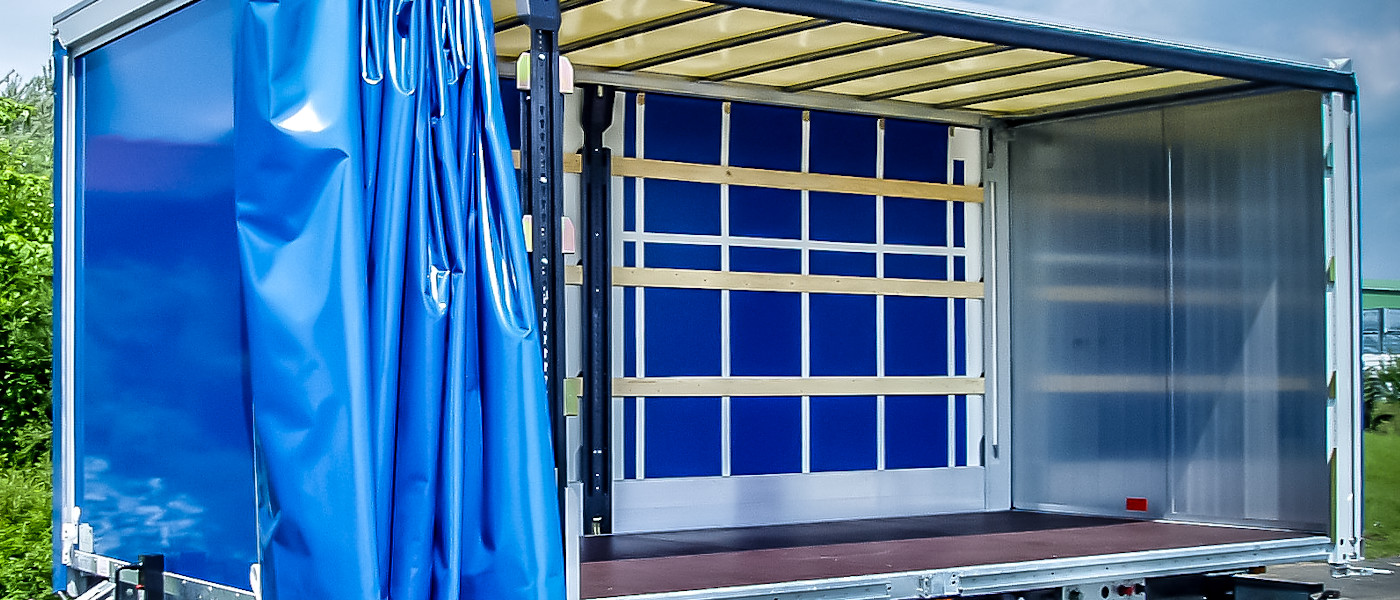 With the SPIER curtainsider body you have a variety of loading options. Not only tail lifts from all common manufacturers are possible at the rear (with adjustable flap or rear closing), but also rear doors. You can also choose from a fixed, translucent GRP roof or a sliding roof that can be opened including the adjustable flap. We will be happy to coordinate the loading options of your curtainsider individually to your needs and your load. Talk to us. We'd be happy to advise you!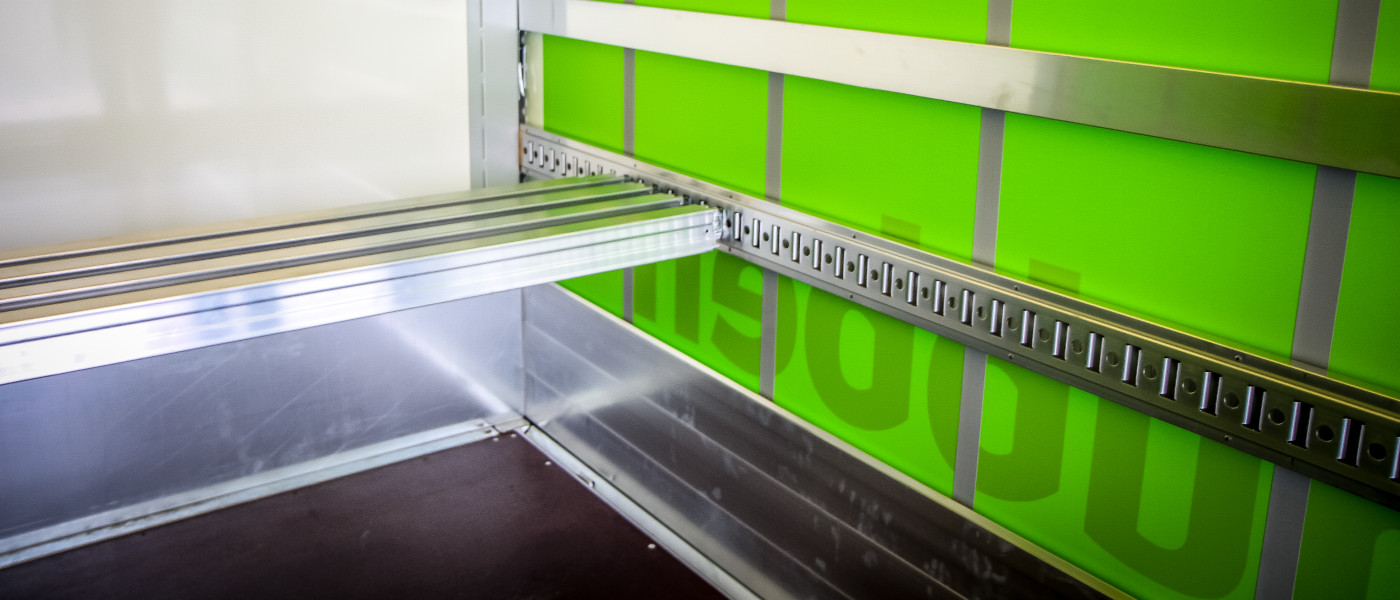 |

HUGE LOAD SECURING OPTIONS
The options for load securing at SPIER are as varied as your load.
SPIER curtainsider bodies are according to VDI 2700; EN 12195 Part 1 and EN 12642 (Code XL) tested and certified. A TÜV or Dekra load securing certificate, which proves the corresponding effect of the load securing, is available on request for every SPIER curtainsider body. Contact us. We would be happy to advise you!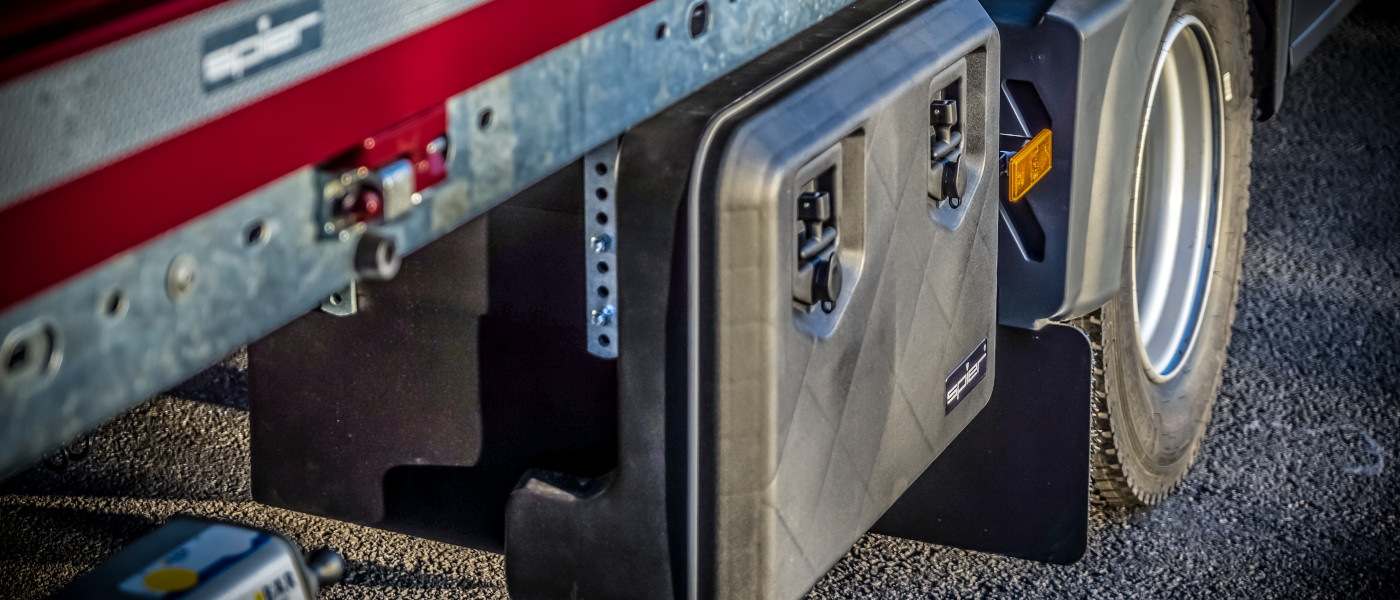 |

INCREDIBLE MANY EQUIPMENT POSSIBILITIES
The product details and versatile equipment variants for SPIER curtainsider bodies offer the right solution for every transport segment. Imagine your SPIER curtainsider body complete according to your wishes. You have the choice! Talk to us. We would be happy to advise you!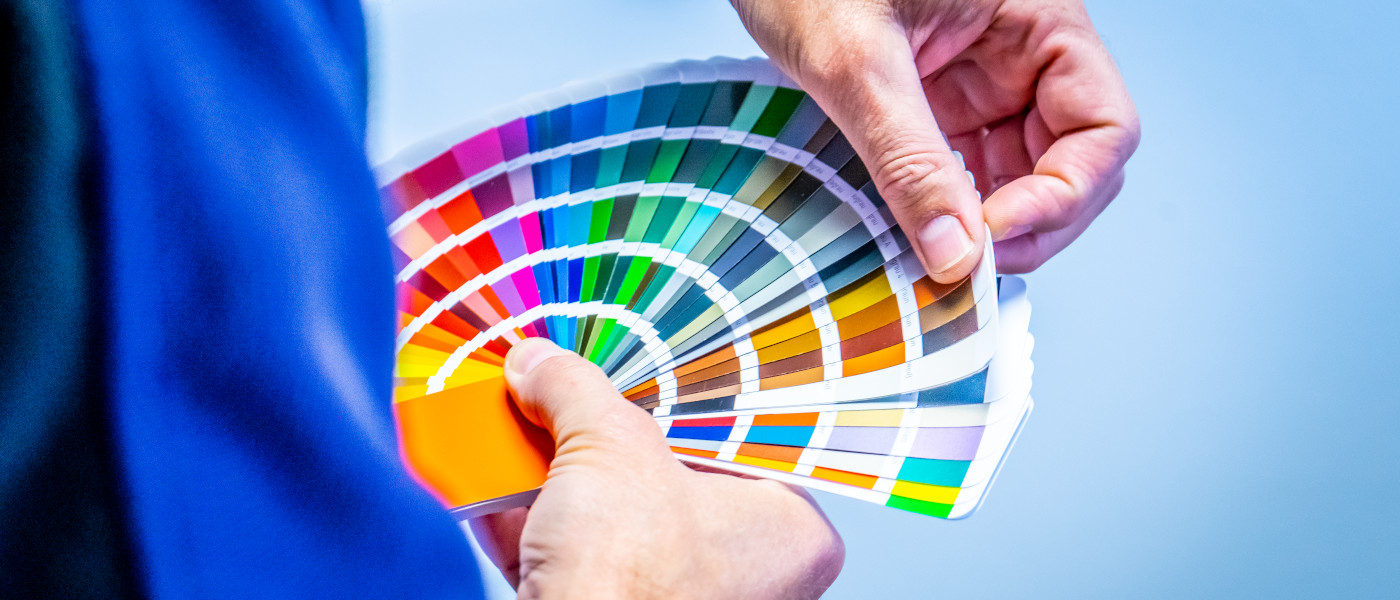 |

UNLIMITED DESIGN POSSIBILITIES
There are endless possibilities for individually designing your SPIER curtainsider body with its advertising-effective outer surfaces. We offer you all these possibilities directly on site in the SPIER vehicle plant in Steinheim to:

| COLOR VARIETY: Painting in thousands of colors (metallic or manufacturer colors and thousands of other colors possible)
| COMBINATION POSSIBILITIES (paintwork in cab color or different, paintwork in one color or multicolored)
| FOIL LABELING | DIGITAL PRINT | TEMPLATE TECHNOLOGY: Get creative and make your SPIER Athlet your advertising medium and the face of your brand in RAL, Pantone or CMYK.

Design your vehicle completely according to your taste and use the potential of the vehicle lettering: you make advertising on wheels that gets through everywhere. Contact us. We're happy to advise you!