OUR DEDICATED AND MOTIVATED STAFF
|

OUR MOST VALUABLE RESOURCE

Every day they help us to meet our high standards
Constantly reinventing oneself, not just following trends, but initiating new ones and launching innovative developments
do justice.
For almost 150 years, our employees have shown // passion for superstructures.
In this area, find out more about the various training opportunities, dual studies, internships, theses, job offers and career prospects at SPIER.
WHAT IS THE DRIVE THAT MOVES US?
|

WHAT DOES SPIER STAND FOR?

Only those who can assess themselves well and know where they want to go will reach their goals. This also applies to our company. Without a goal and without an identity, there is no drive to keep moving. We have been working on optimal solutions for complex customer requirements every day for more than a hundred years. The goal is the satisfaction of our customers. Our identity paves the way to this goal and gives us the drive that we need. But what does this identity look like and what are its core values?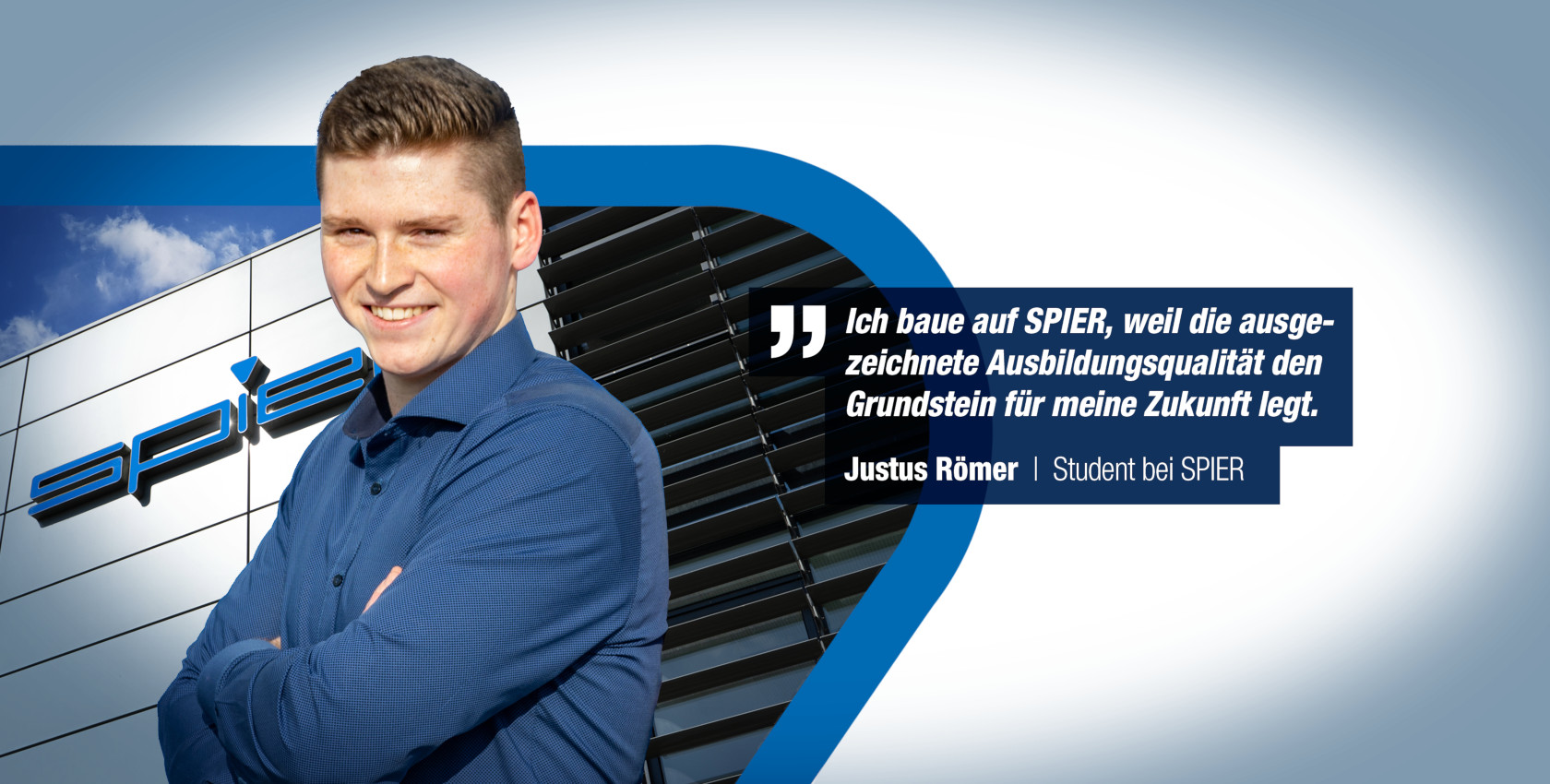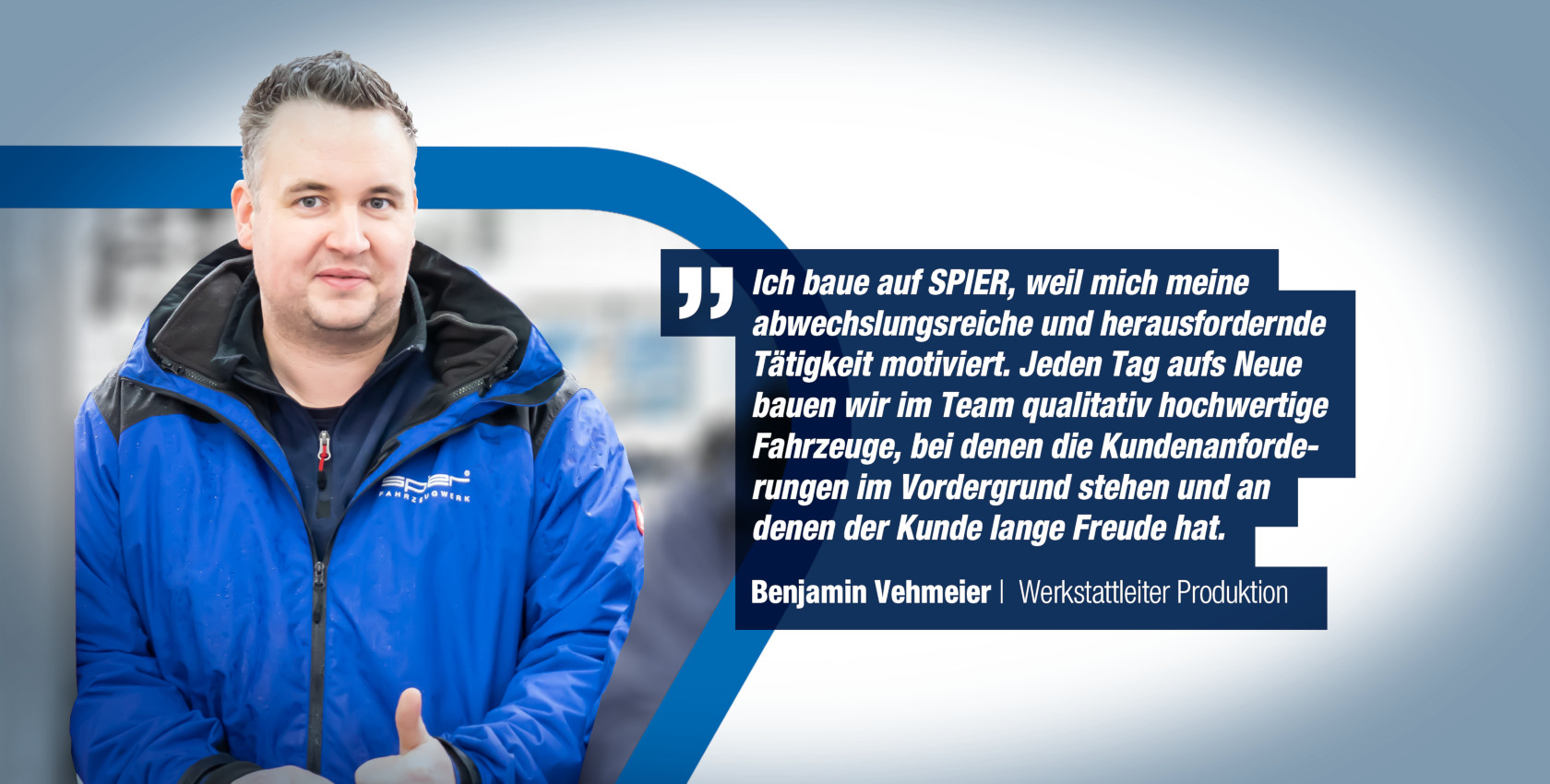 |

INNOVATION

Innovative power is not only evident in new projects that bear fruit. The origin of an innovative product is the people in the company who are not satisfied with the status quo give. The SPIER products are only the visible end result, which leads to customer satisfaction and enthusiasm for the SPIER brand. But it is the creative power and creativity of the SPIER employees that make innovations in the first place sets in motion. This applies to development, production, sales or service. Who do we do all this for? Quite simply: for our customers!
|

FUTURE

Only together can the future be optimally shaped. Knowledge transfer is very important at SPIER, because new opportunities only arise if you think outside the box.

The majority of the process optimizations are created at SPIER in the operative business. Specialist knowledge and coherent thinking are therefore important to us - we encourage further training requests, work in a structured and cross-departmental manner and together generate profitable added value for the future.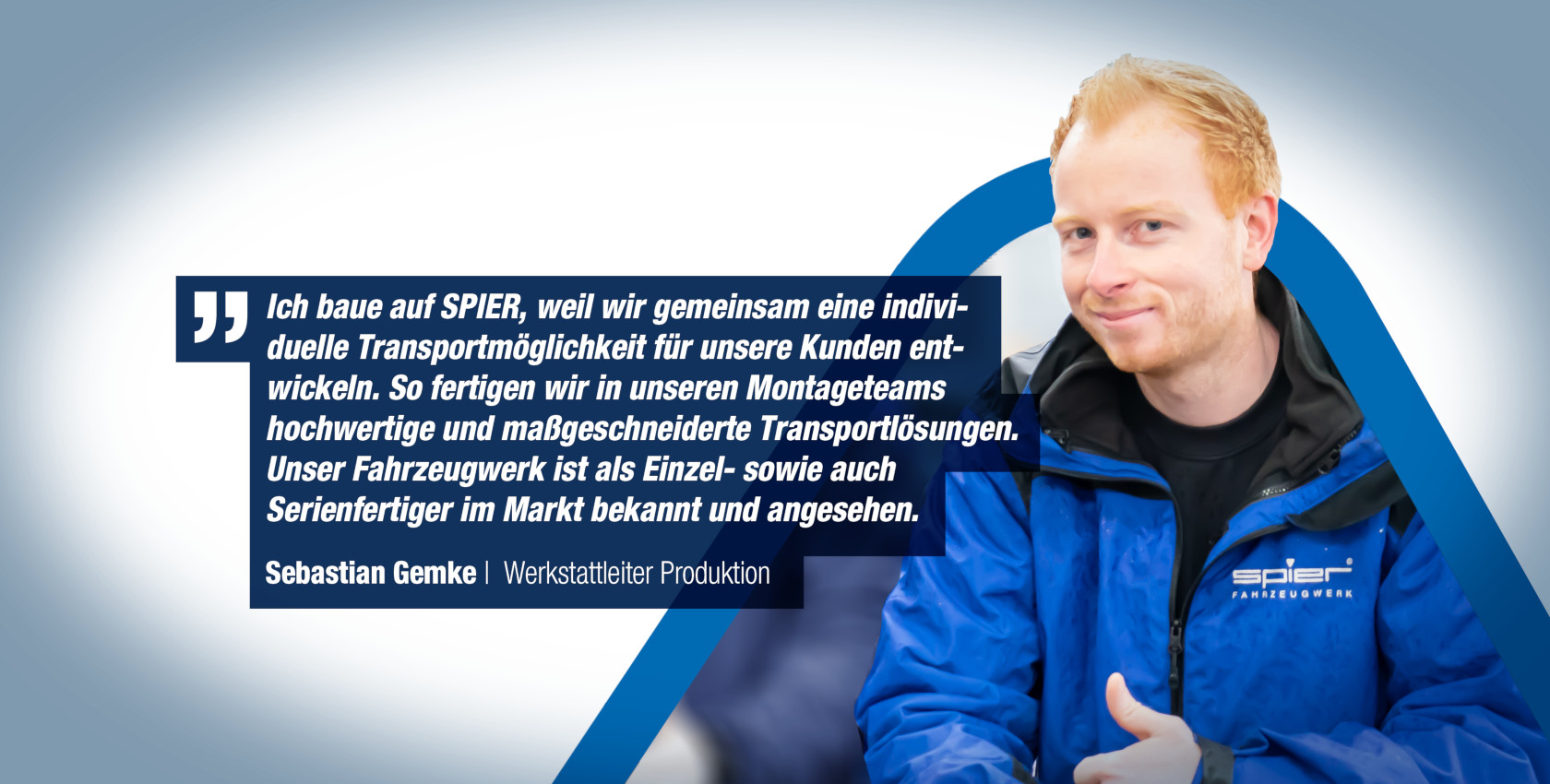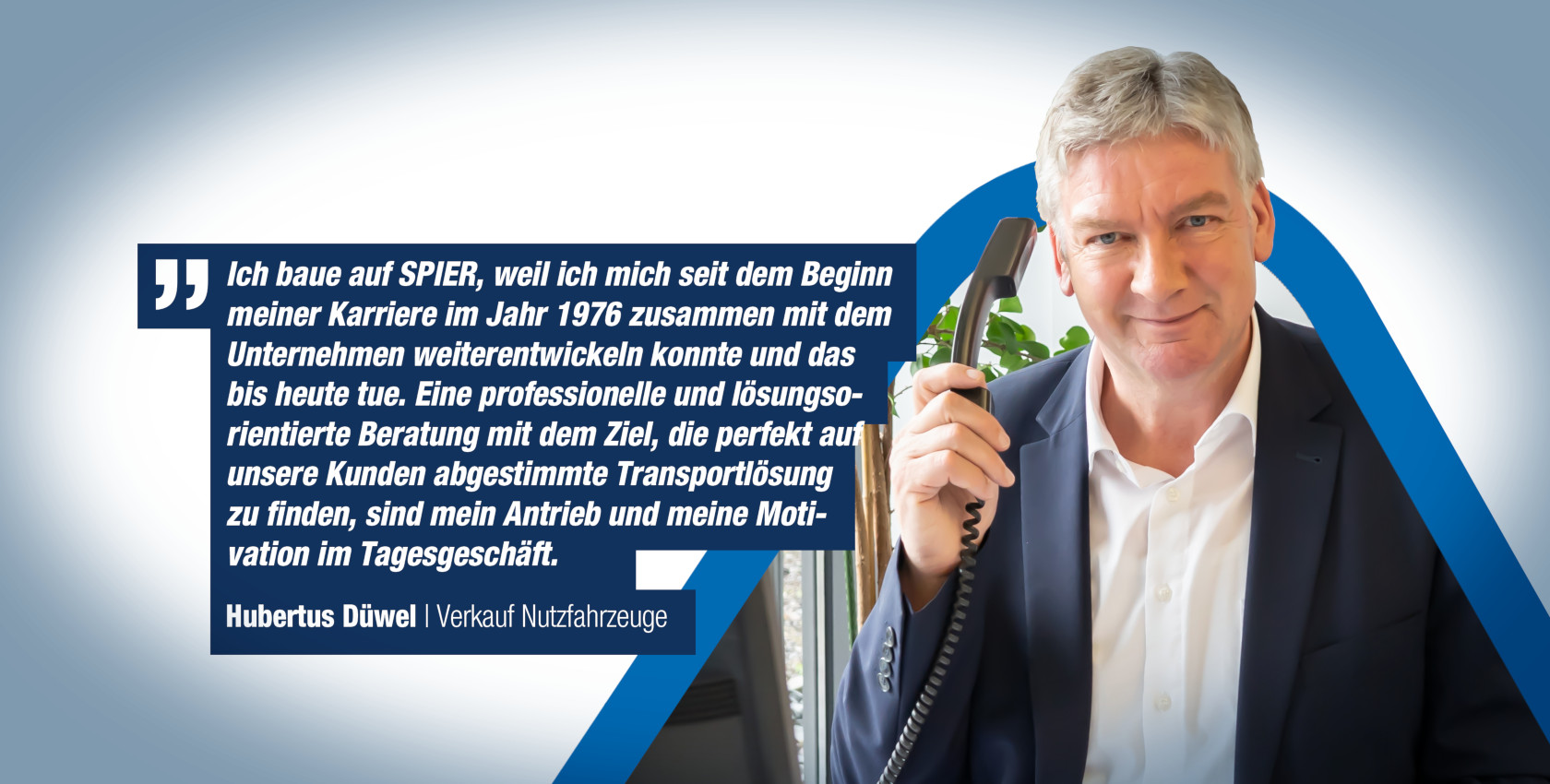 |

PASSION

We do everything with passion, because extraordinary ideas only arise from passion. We have a sense of diversity and individuality, recognize the competencies of others and reward ingenuity and creativity. This passion for Our work and the SPIER products is the value that drives us the most and keeps us moving. It is the key to our motivation. We want to set trends with our passion and be successful together with our customers, that is what drives us us.