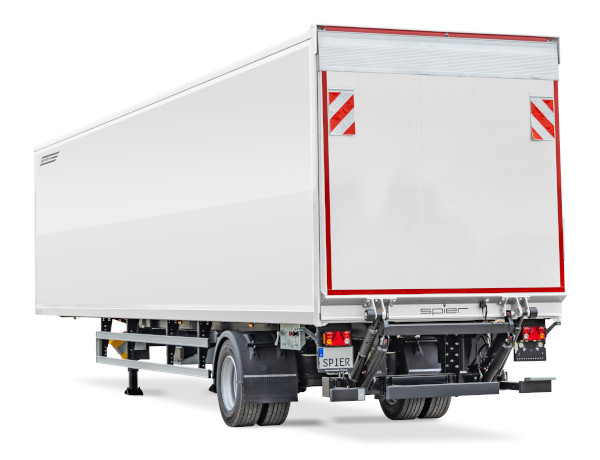 Volume and Weight Specialist
|

SPIER Semi-trailers

The universal SPIER semi-trailers, including the chassis, are designed by Spier and manufactured using the latest production technologies. They are available as one-, two- or three-axle versions with a level floor throughout, in standard, mega or stepped versions with a gross vehicle weight of up to 39 t.

Numerous optional design variants and an extensive range of accessories make it possible to handle transport tasks safely and reliably. SPIER semi-trailers are designed for long-term use and always bring goods and goods to their respective destinations.

SPIER semi-trailers are available as 1-axle, 2-axle and 3-axle trailer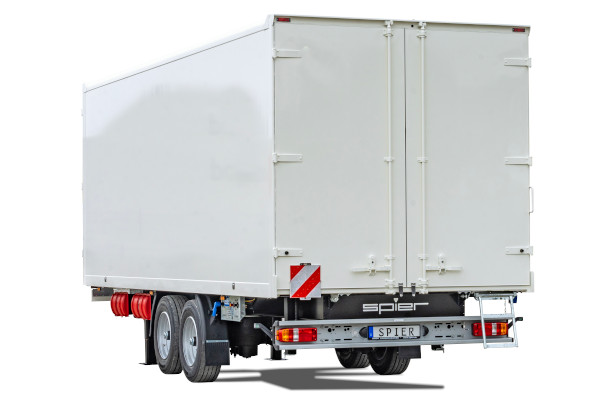 Robust with low net weight
|

SPIER Central Axle Trailers

The SPIER central axle trailers were specially designed for operation in general cargo transport under difficult conditions. Doors, locks and impact buffers are designed to be particularly robust for the rough everyday use of haulage. Impact forces when approaching ramps are not only introduced into the body, but directly into the chassis. The front portal can withstand higher loads than is usual in this vehicle class. A high payload is achieved due to the low dead weight.

Good maneuverability and pleasant driving characteristics make the SPIER central axle trailer popular in daily use...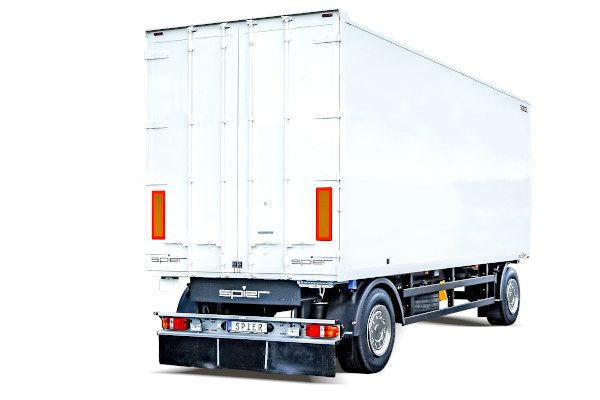 High stability and payload
|

SPIER Turntable trailer

The SPIER turntable trailers impress with their diverse areas of application and their versatility, because there is a transport solution for every area of application. We have been developing and manufacturing turntable trailers for years. In doing so, standards that are valid across Europe as well as individual requirements and wishes are taken into account.

With a SPIER turntable trailer you get high payload due to low dead weight, high stability and service life as well as chassis and body from a single source...