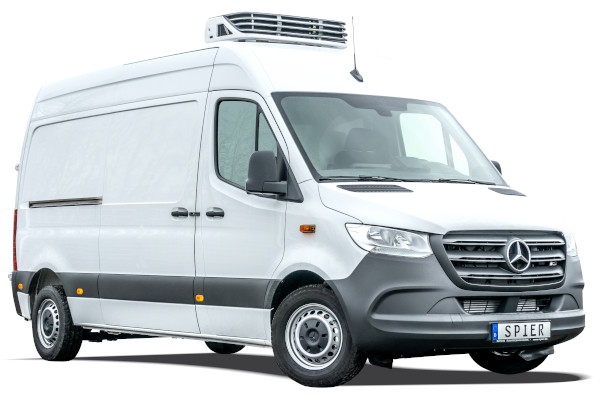 |

Interior Fittings for Refrigerated Vans

With vehicle interior fittings for temperature-controlled transport from SPIER, you get complete interior fittings in a heavily insulated design, suitable for the temperature-controlled transport of goods in the temperature range from 0 °C to + 25 °C: ideal refrigerated vans for fresh food logistics.
Agile and manoeuvrable in everyday (fresh food) logistics
|

Fast and Efficient

Manoeuvrable refrigerated vans help you deliver fresh goods in city logistics. 

You also have an advantage with a 3.5 t refrigerated van when it comes to driving license and driving time issues. The practical refrigerated vans also qualify for quick transport in between. Supplying (wholesale) markets in urban areas is quick and easy. Thanks to optimised distances in refrigerated vans with SPIER refrigerated bodywork, roll containers can be easily placed and secured if required.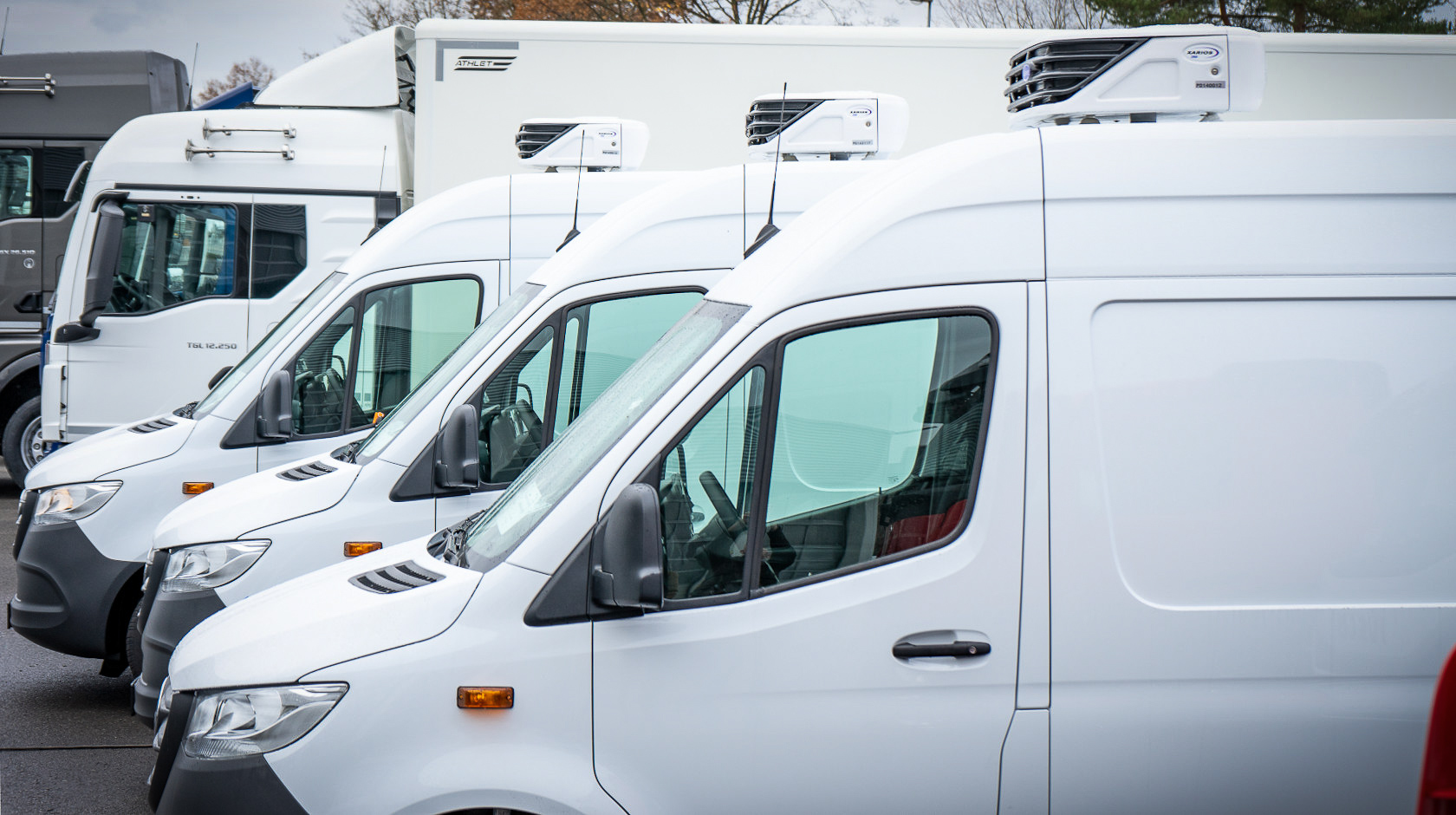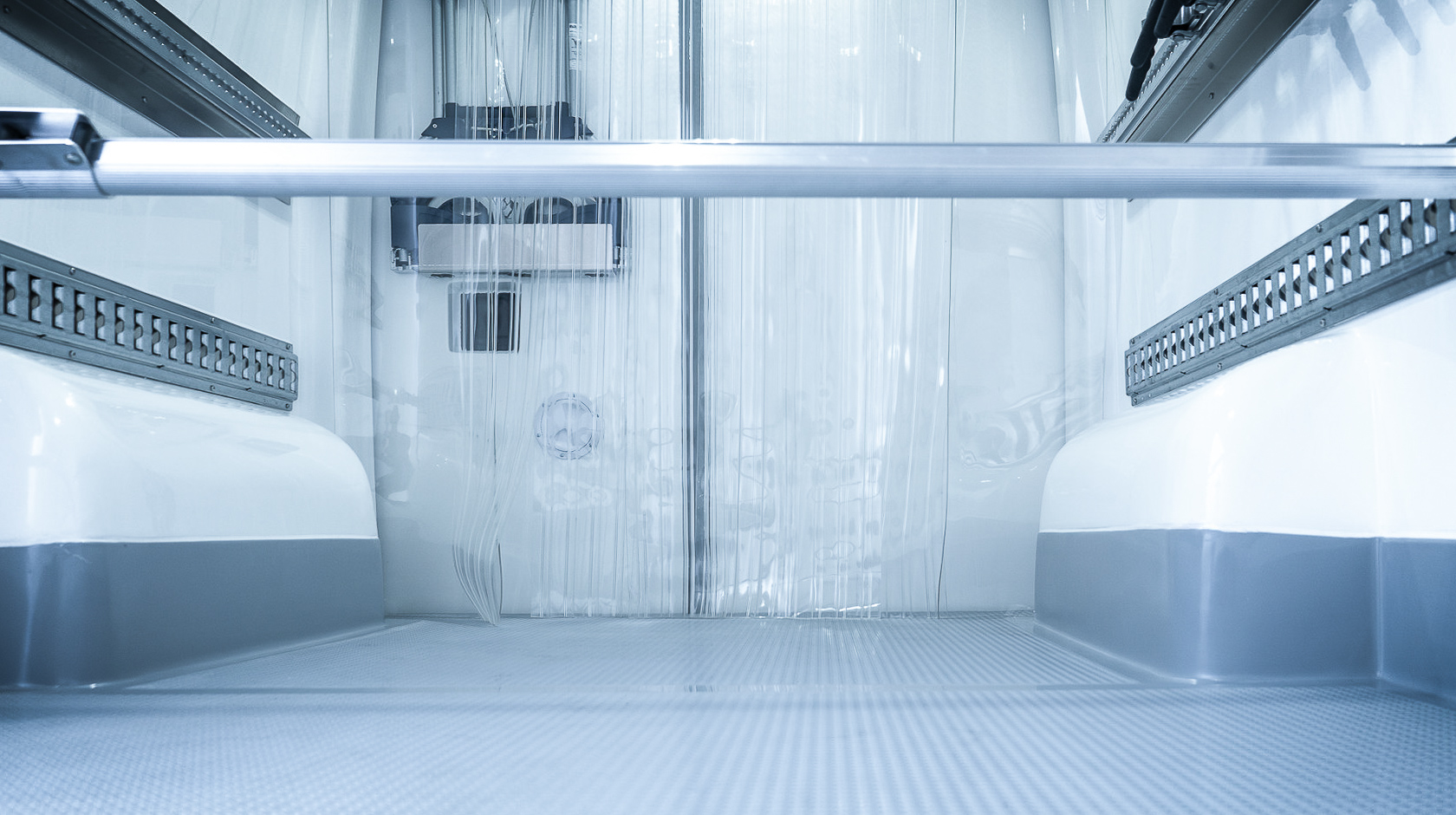 Maximum use of the loading space volume
|

Fits like a Glove

The refrigerated van interior from SPIER is characterized by its robust and holistic system, but still leaves you with a lot of payload for day-to-day logistics. Through the optimal use of the loading space volume by means of the special mould, the loading space in the refrigerated van is used very efficiently and there is plenty of space so that you can load your goods easily.
Arrive in great condition and load safely
|

Safety First

The front wall of the refrigerated interior is certified in terms of its load securing effect and has additional impact protection. The load securing in the vehicle can be individually adapted to your needs on request. 

You will find an emergency release in the transporter cargo area, the integrated LED lighting elements have motion detectors and the insulating plastic floor with a special coating is non-slip so that you can  move safely in the vehicle at all times.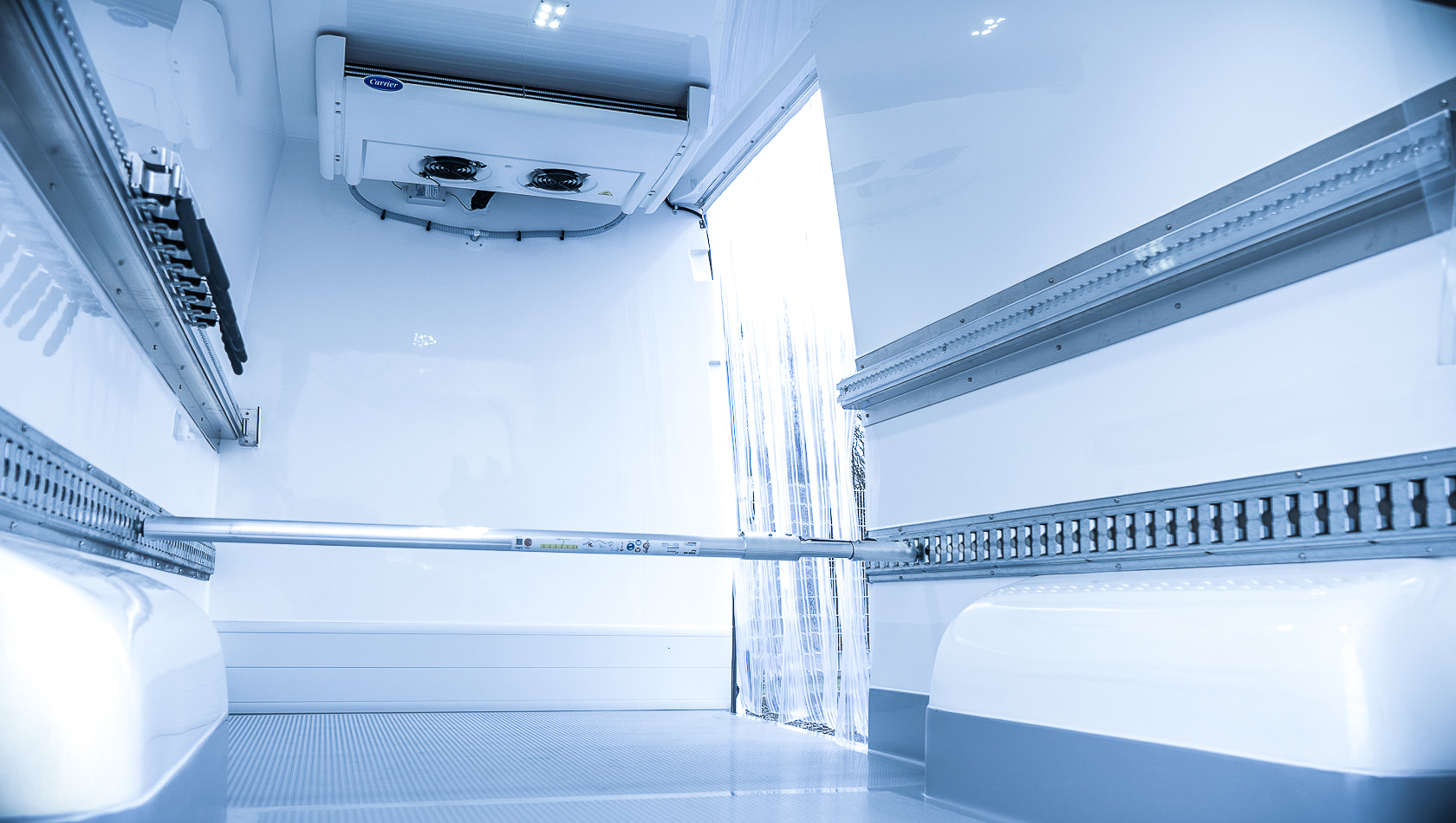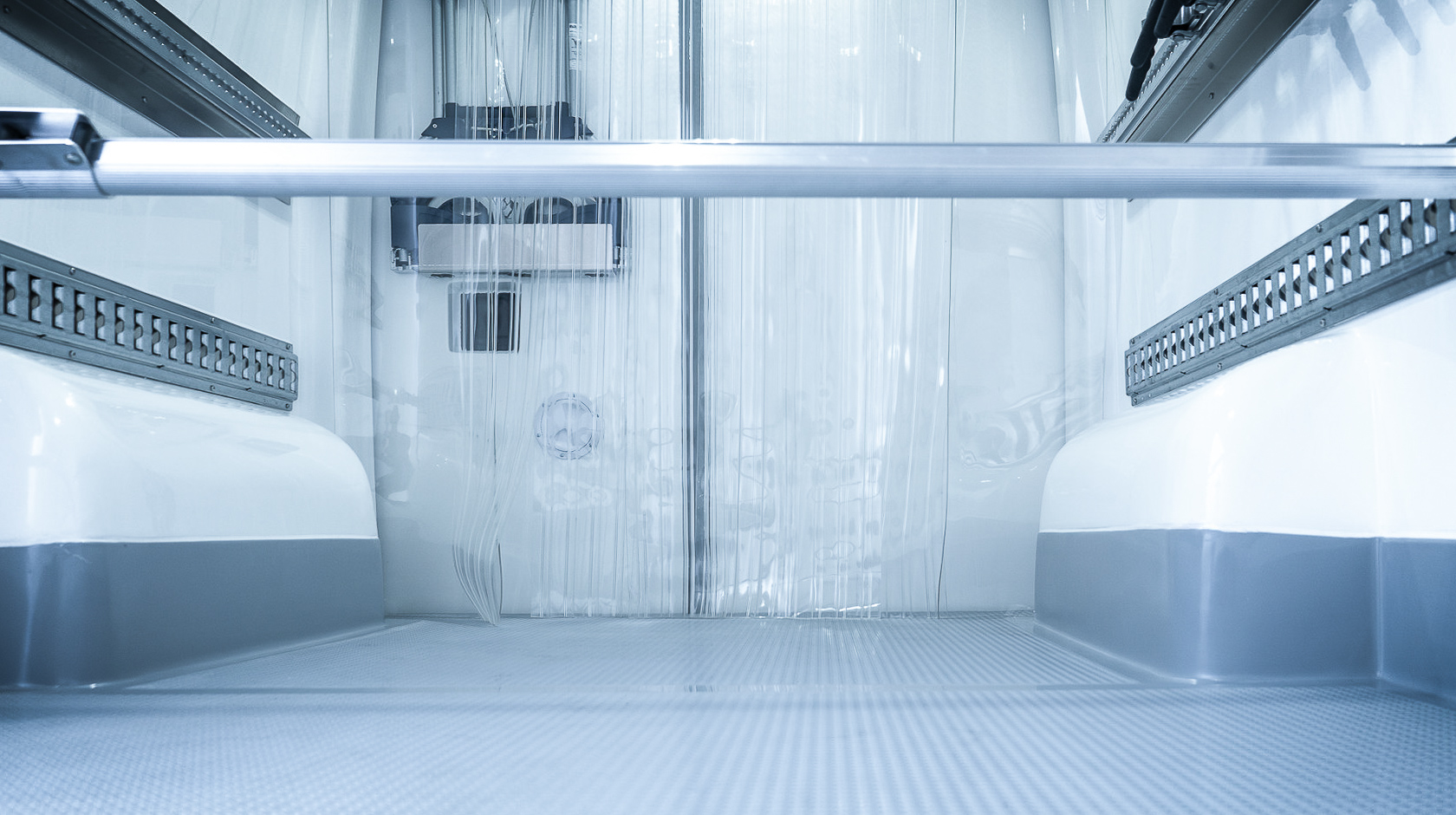 Insulating floors: various options
|

Ice cold Facts

The highly wear-resistant synthetic floor with a special coating is non-slip and has a strong insulating value. The load securing can be adapted to your needs.

Airfloor possible on request.
More than the sum of noble parts
|

Holistic Thought

SPIER enables the conversion to a refrigerated transporter for vdifferent box van makes and models: The solution can be integrated quickly and easily into the appropriate box van model. We have thought of everything: from the appropriate temperature sensors and additional insulating seals to the driver's cab to maintenance options.

But that's not all: you can also choose from various cooling machines and add various additional options if you wish: cold curtains, hand truck holders with hand truck, customs seals, temperature recorders, telematics systems, ATP certification, GDP certification, and much more.