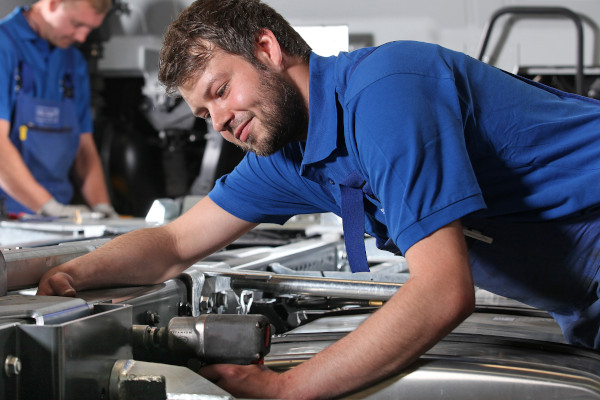 |

Metal Worker (m/f/d) specializing in Commercial Vehicle Construction

We offer you the opportunity to take part in an award-winning apprenticeship as a metal worker (m/f/d) in commercial vehicle construction.

Do you love to show off your manual skills and like to put your technical understanding and spatial imagination to the test?

Maybe we have just the right apprenticeship for you!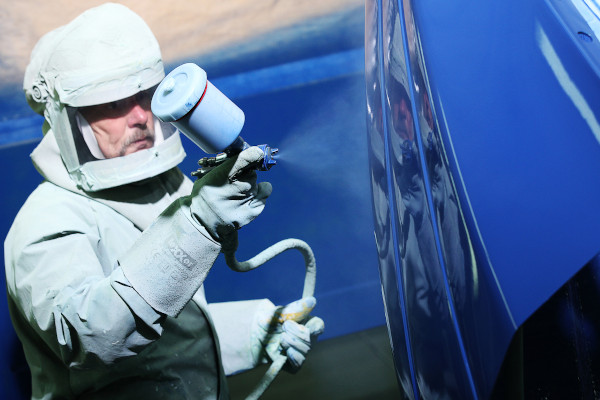 |

Vehicle Painter (m/f/d)

Colors and an attention to detail - Let's make your training colorful together!

Have you always had a good sense for color and design? Convince us how good your judgment is, how quickly you can identify errors and give our bodies the right look as a vehicle painter (m/f/d).

Maybe we have just the right apprenticeship for you!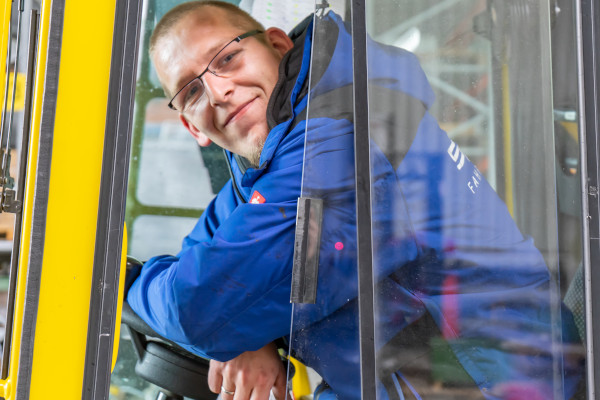 |

Specialist for Warehouse Logistics (m/f/d)

Your organised mindset and structure help us at SPIER!

Logical thinking skills, initiative, flexibility, accuracy and reliability are good prerequisites for training as a warehouse logistics specialist (m/f/d).

Maybe we have just the right apprenticeship for you!
Previous
Next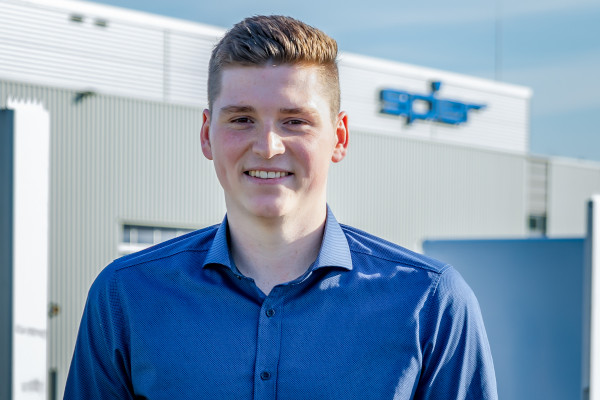 |

Industrial Clerk (m/f/d)

In the past decades, numerous industrial clerks have completed their training at SPIER. Do you enjoy negotiating, have organizational talent, have a high average high school diploma and don't think Excel is a chemical? Then you have good prerequisites for training as an industrial clerk (m/f/d)!

Maybe we have just the right apprenticeship for you!
|

Technical Product Designer (m/f/d)

A lot of what we put on the road at SPIER starts with you.

Spatial imagination, geometric and technical understanding as well as an interest in physics and mathematics are your thing? Do you often use your skills in logical-abstract thinking and your creativity? Then you've come to the right place as a product designer (m/f/d), because we'll set you new challenges.

Maybe we have just the right apprenticeship for you!
Previous
Next
GENERAL INFORMATION ABOUT APPRENTICESHIP
|

LOOKING FOR TECHNOLOGY, RESPONSIBILITY AND SUCCESS?

Look no further! We are looking for people who are really enthusiastic about their job. SPIER offers a wide range of apprenticeships. Whether in the commercial or industrial field, our training is always up to date and at a high level. This is your chance!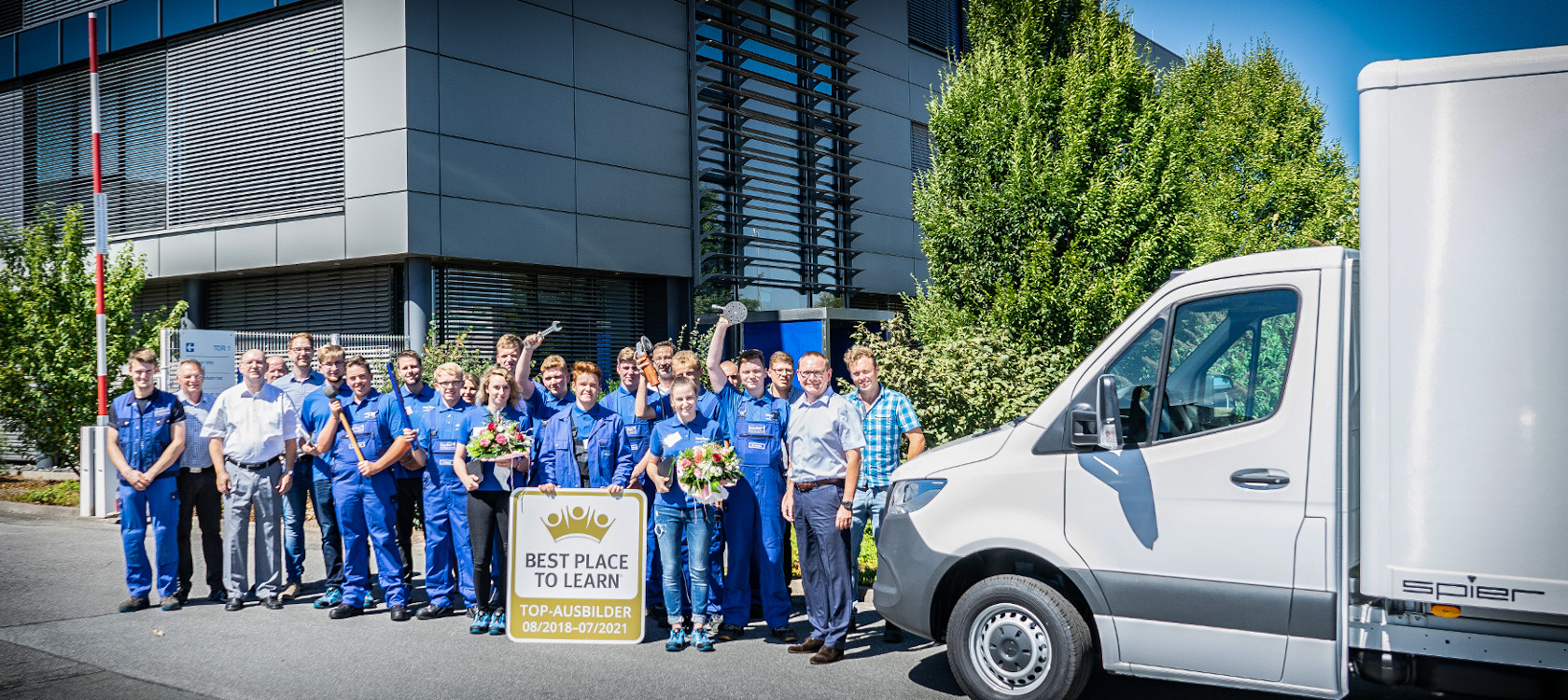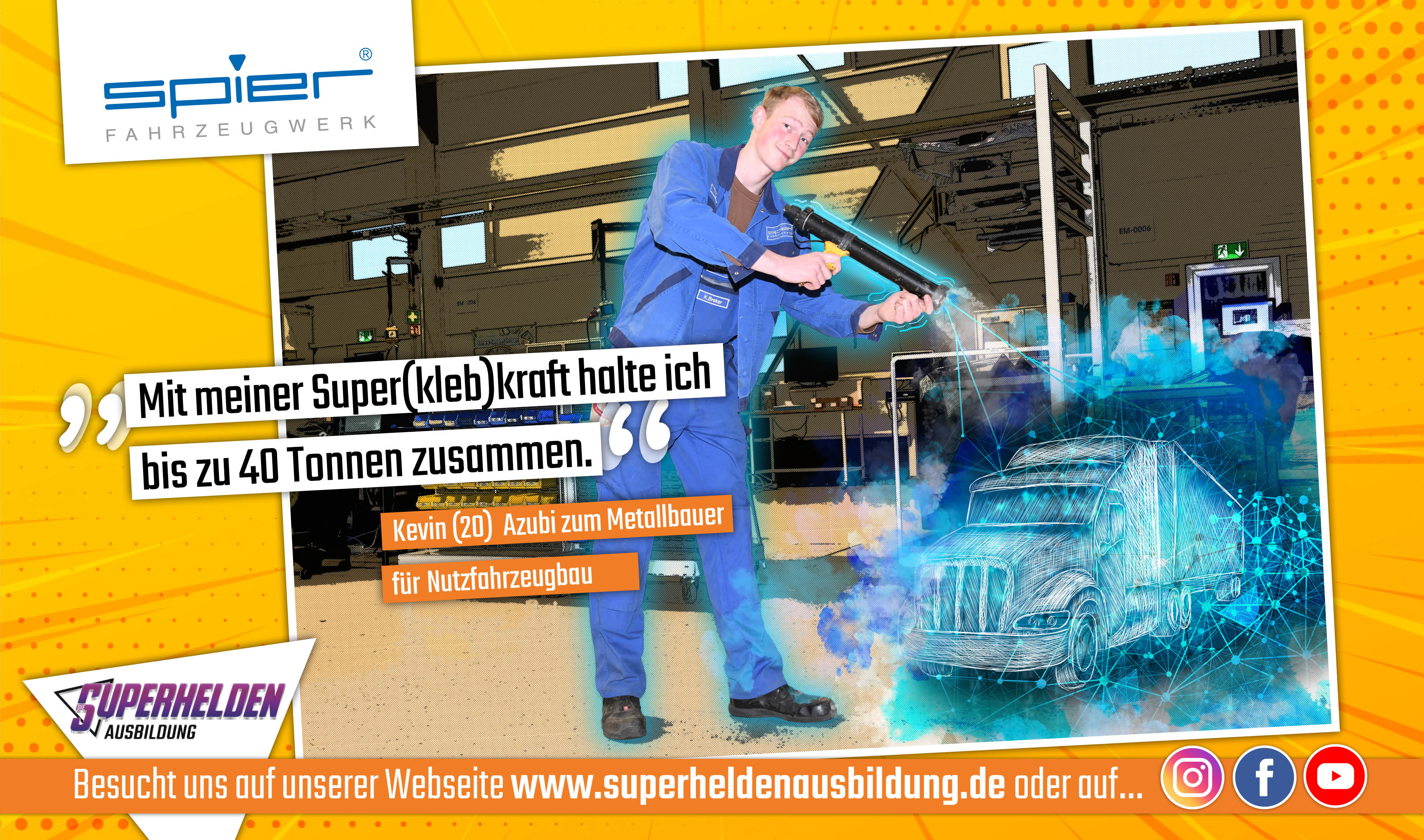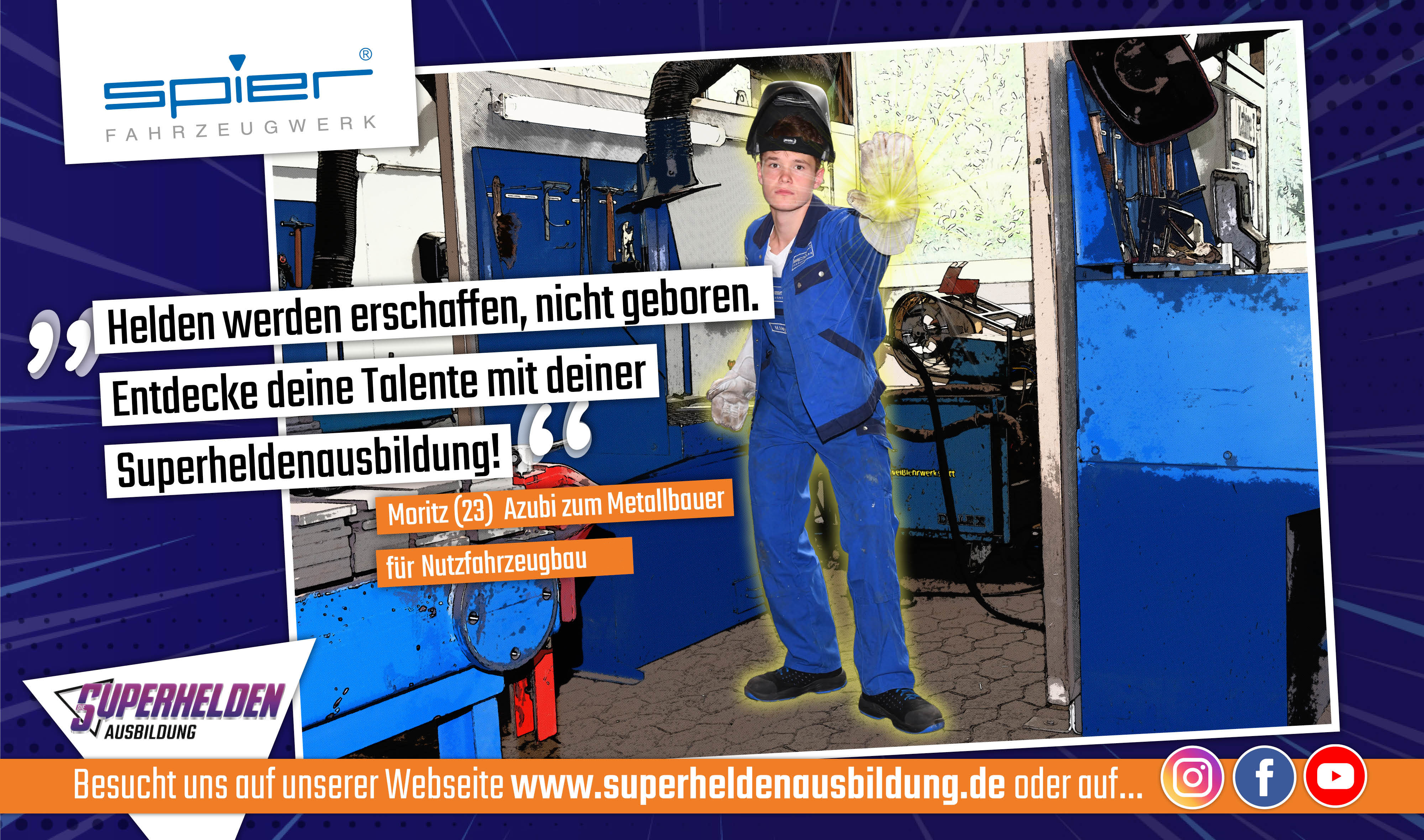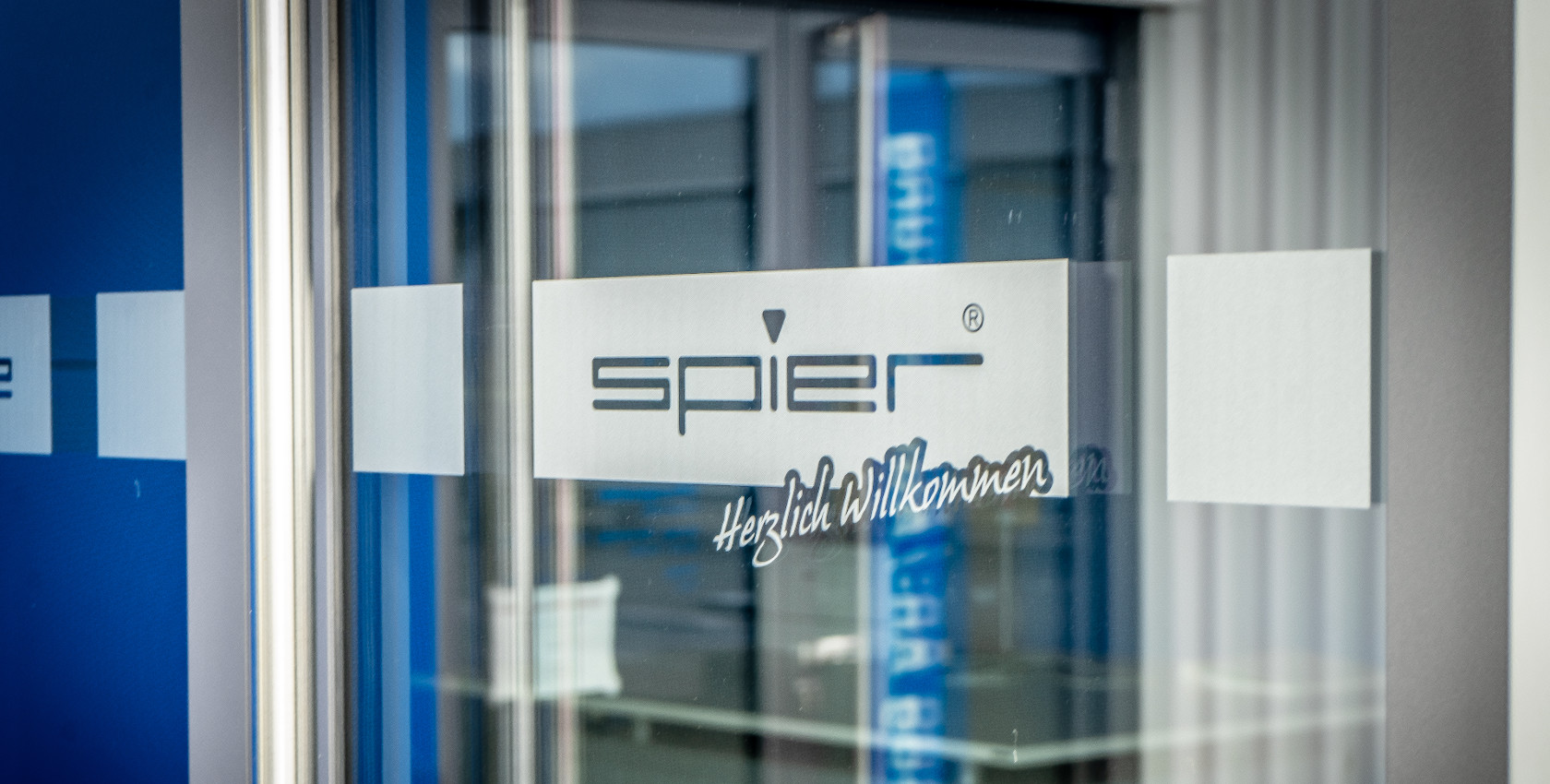 SPIER IS HERE FOR YOU.
|

Don't wait until school is over.

We offer more than just the usual curriculum: varied work, teamwork, modern workplaces, additional support or even their own projects - trainees bear responsibility with us. You can get a feeling for our team culture from the apprenticeship curriculum.

After successfully completing the training, it is our goal to keep them as young professionals - that is, you! - to take over. In general, SPIER trains for its own specialist needs.
VERSATILE AND EXCITING
|

Highlights

We ask a lot, but we also give a lot. Not only do we want to give you a particularly good education, we also want you to quickly feel at home at SPIER! That's why we've come up with a few highlights to help you familiarise yourself quickly: e.g. B. Internship days in administration or production (getting to know all departments in administration/production), company lessons, exam preparation, competitions for social purposes, joint events, and much more.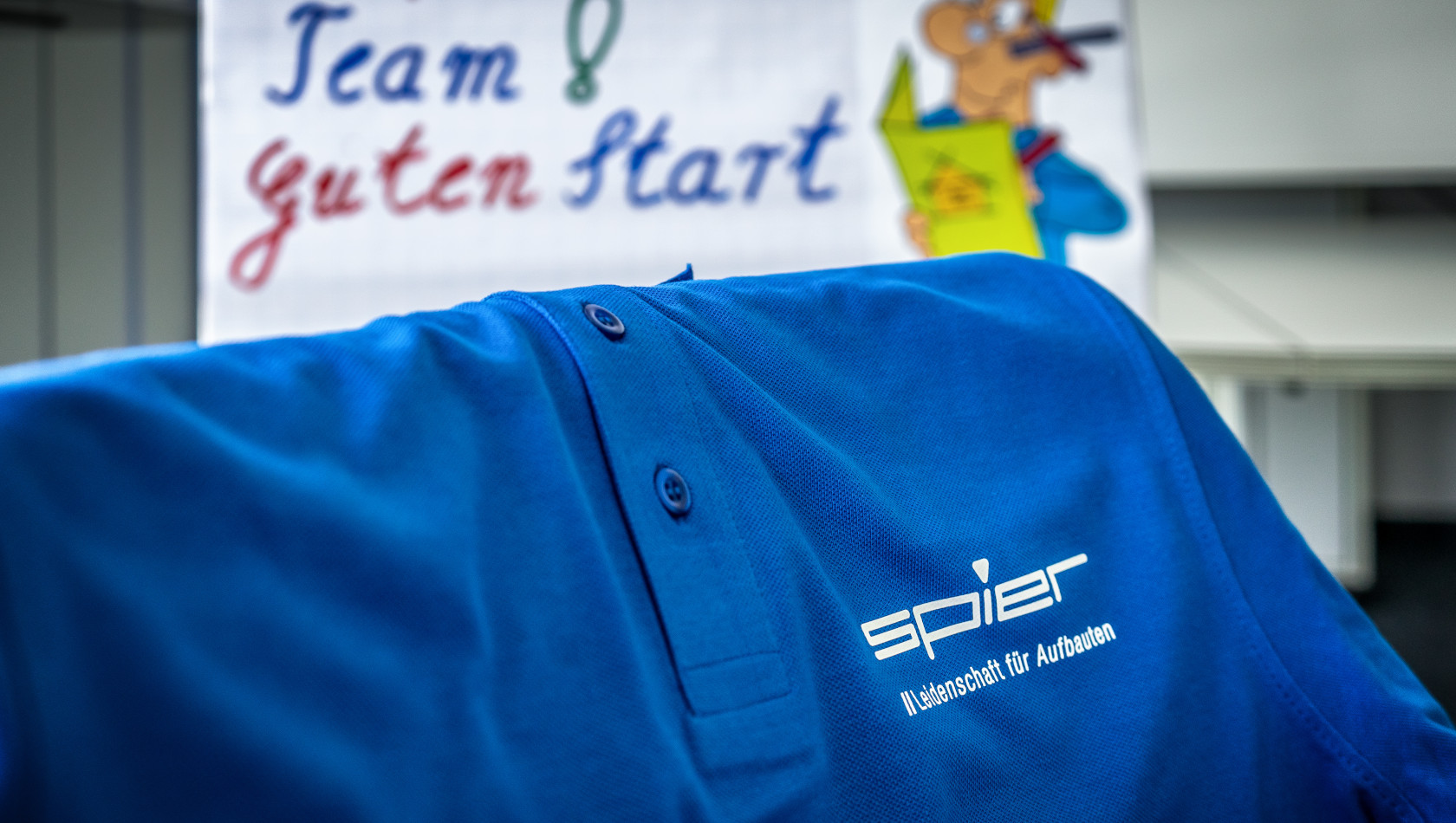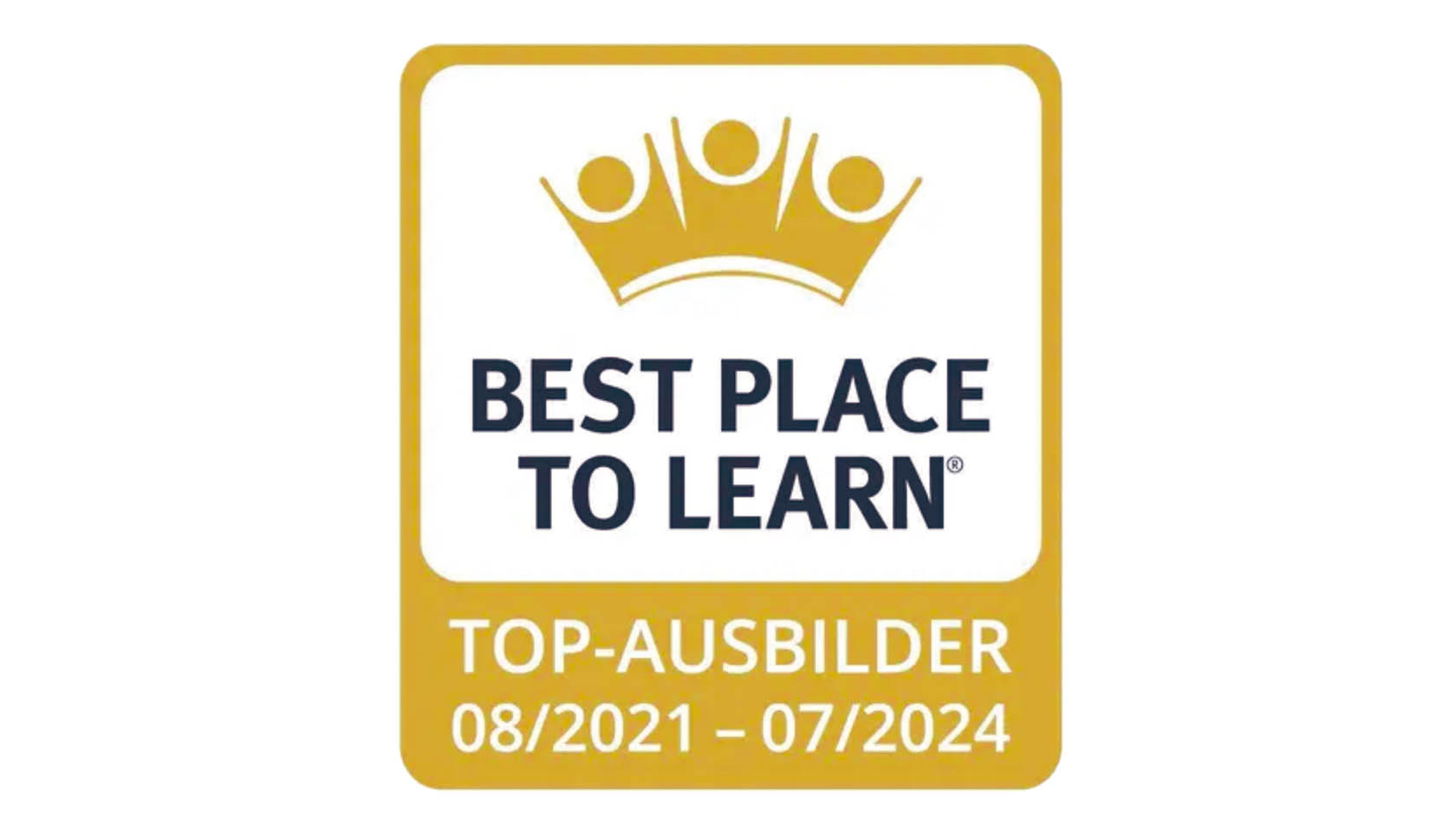 MORE THAN YOUR REGULAR CURRICULUM
|

Awarded Apprenticeship

The high quality of training reflects in the large of success of committed junior staff in various performance competitions. In addition, an independent institution confirmed our training quality with top marks.

SPIER places great importance to promoting its own trainees. Not only sound technical knowledge is important, but also soft skills are of enormous importance. Our trainees have the chance to realize themselves in various events, seminars and activities in the course of their training, to network and to develop their ability to work in a team - of course, fun is not neglected at our events.
PROJECTS BY APPRENTICES
|

Visible Results

In addition to the operational tasks, our trainees are very creative. They plan and produce various projects of their own in our training workshop with great pleasure. The skills they have learned in practice are thus successfully put to the test.

Sometimes it's old SPIER vehicles (real vintage cars!) that are restored here, but the planning and construction of many other metal objects are also not uncommon. In this way you get to know the versatility and the possibilities of the apprenticeship directly.